Top 4 Things to Know About Virtual Funerals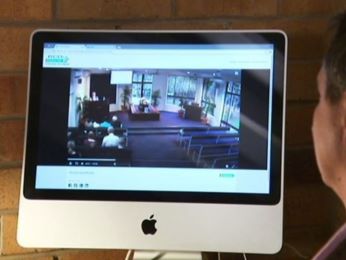 Have you attended a virtual funeral recently? Due to the coronavirus pandemic, many people now find themselves saying a final goodbye to a loved one via a computer or mobile screen. Live-streamed funeral services and online memorials are becoming the new normal as social distancing requirements and restrictions on public gatherings continue to be in place. A virtual funeral service may seem strange at first, but these arrangements are still an effective way to honor the deceased, and they also help the bereaved family cope with their grief and loss. Here are the top 4 things to know about virtual funerals.
Funeral Homes have Adapted
Back before COVID-19 was a reality, most funeral homes didn't offer virtual funeral arrangements. But now that more and more families are demanding virtual services, funeral directors have stepped up to the plate and made significant adjustments to their offerings. Funeral homes are scheduling arrangement conferences online and helping families complete the necessary paperwork via email or over the phone. Many firms are also investing in technology and software to provide high-quality livestream and video recording options. The traditional funeral has been adapted to meet the current needs of families, and you can search online to learn more about virtual services and compare pricing from funeral providers in your area.






Ask for Help
Losing a loved one is a tragic experience which becomes even more overwhelming during a pandemic. Don't be afraid to ask for help during this difficult time — you don't have to plan the virtual funeral or cremation service all by yourself. If you are not particularly tech-savvy, talk to family members or close friends to get suggestions on how to get started. People are always willing to help those who have lost a loved one, and it's a good opportunity for them to pay their last respects. Funeral directors are also a great resource as they can provide practical guidance on how to plan an online funeral, memorial, or graveside service. Lastly, you can always search Facebook or other social media networks for ideas on virtual funeral events.
Personalization Still Matters
There is still room for personalization in virtual funeral arrangements. Family members say that adding personal details makes a funeral more meaningful and memorable, even if the service is not in-person. Here are a few ideas for how to personalize an online funeral service:
Create an online memorial page.
Invite funeral guests to sign a virtual memorial book.
Ask attendees to share stories or memories via Zoom or an online chat feature.
Select people to record themselves sharing a tribute, reading, or song for the service.
Create a photo slideshow and stream it during the virtual service.
Ask those who can't attend the virtual service to light a candle or say a prayer at the same time.
Don't Rush the Process
Family members often feel pressured to announce the funeral as soon as possible after the death of a loved one, but the coronavirus pandemic has changed the normal flow of things including how quickly funeral arrangements can be scheduled. Families can adapt by holding a private viewing or service for immediate family and/or close friends only, then planning a larger memorial service at a later date. The memorial service can be both in-person and online so that funeral guests can attend however they wish. Postponing the service also gives the family more time to plan a special, more inclusive event to honor their loved one.
Planning in advance can make the end-of life process less stressful for all involved — read our guide to find out everything you need to know about pre-planning a funeral.
Back to Knowledge Center
Find and compare funeral and
cremation providers.
Use zip code for more precise search results