Your Essential Guide to Funeral Etiquette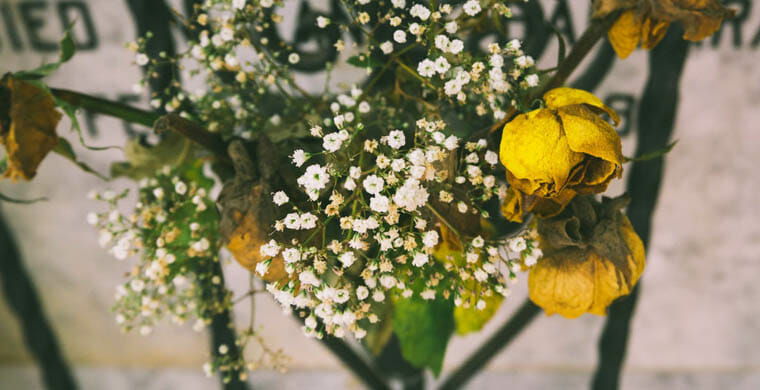 Attending a funeral is simply one of life's unavoidable milestones. But because people rarely ever talk about funerals, it's hard to know what to expect. What exactly are you supposed to do? What do you say? How should you dress? This essential guide to funeral etiquette do's and don'ts can help you figure it all out.
A funeral doesn't always need to be a sad occasion but it's certainly an opportunity to honor the deceased, pay last respects, and support the grieving family. To help you understand general funeral etiquette rules, Funeralocity has compiled a list of "do's and don'ts" to guide you through this difficult time.






What to Say to the Family
It can be hard to find the right words when consoling the bereaved family, but try to stay away from meaningless cliches. Speak from the heart by discussing your relationship to the deceased, or by sharing a happy memory. If you really don't know what to say, a simple "I'm sorry for your loss," or "Please accept my sincere condolences" will still be appreciated.
What to Bring to the Funeral Service
A gift is not expected or required but if you feel the need to give something, sympathy flowers or cards are usually appropriate. Sometimes only immediate family or close friends are allowed to bring funeral flowers or wreaths for the casket, so it's best to check with the funeral director before buying a large bouquet.
Many families request donations in lieu of flowers. In this case, you should make a contribution to the chosen charity as directed. If you still want to send flowers, send them to the funeral home or to home of the bereaved family, along with a note or card.
Food is another popular gift, but choose the right moment to share this with the family. During a visitation or at the funeral itself is far from practical, so present your special dish after the service.
What to Wear to a Funeral or Memorial Service
These days, it's not necessary to wear black to a funeral. Your attire depends on the type of funeral and the cultural traditions of the deceased. Avoid outfits that draw attention to yourself or are too revealing and go one step above casual wear – flip flops or torn jeans are not suitable for a funeral service.
At celebration of life services, guests may be asked to wear outfits reflecting the deceased's favorite sports team, music band, or personal cause. Honor this request and support the grieving family if you can.
More detailed guidance regarding what to wear to a funeral can be found in this article.
When to Arrive and How Long to Stay
When you go to the funeral, arrive on time and stay until the service ends. If you have to leave early, sit near an exit or close to the back for a quiet departure. Funeral viewings/wakes are scheduled on a specific date before the funeral service, but you are not required to stay for the entire visitation.
Where to Sit at a Funeral
There are no steadfast rules on seating at a funeral, although the front rows tend to be reserved for family members and close friends of the deceased. At a graveside service, any chairs placed next to the grave are intended only for family members.
Cell Phone Use and Taking Photos at a Funeral Service
Ensure that your cell phone is turned off during the funeral service. If you forget – and your phone rings – do not answer it. This might seem like obvious funeral etiquette, but it happens all the time these days. It should go without saying, but taking pictures at a funeral is highly discouraged. Do not take a selfie with the deceased and post it on social media!
Can I Bring Children to a Funeral?
Bringing children to a funeral can help them understand the nature of death while grieving along with everyone else. Talk to your child about what happens at a funeral in advance so she/he knows what to expect, and try to answer their questions sincerely and honestly. Toddlers and babies can also attend a funeral, but sit near the back so you can leave quietly if they start to get fussy.
Should I Attend a Funeral?
If you knew the deceased or are acquainted with the bereaved family, you should attend the funeral if you can. Your presence is a supportive gesture, and being present at the funeral also provides the opportunity for a final goodbye.
Estranged Family
Ex-spouses, ex-family, or people with strained familial ties often wonder if they should attend a funeral. Use your best judgment to determine how your presence will be received. If you maintain a cordial relationship with the bereaved and simply want to pay your respects, attending the funeral is likely acceptable. If you think the family will be upset, it might be better to avoid going to the funeral.
Remember: A funeral is not a place to bring up old grudges or resentments. Do not speak ill of the dead and be respectful throughout the service.
What to Do After a Funeral
If invited to the graveside service after the funeral, you can attend and continue to encourage the grieving family. Follow the lead vehicle in the funeral procession to the location of interment, park as directed, and make your way to the assigned location (try not to step on flat grave markers or climb over headstones in a cemetery). Leave quietly once the service is over.
There may also be a reception after the funeral and/or graveside services. If you can't make the reception, remember that you can still check in with the family in the following weeks and months.
Want to learn more about funerals? Check out the 4 types of funeral services on Funeralocity.com.
Back to Knowledge Center
Find and compare funeral and
cremation providers.
Use zip code for more precise search results