Everything You Need to Know About Pre-Planning a Funeral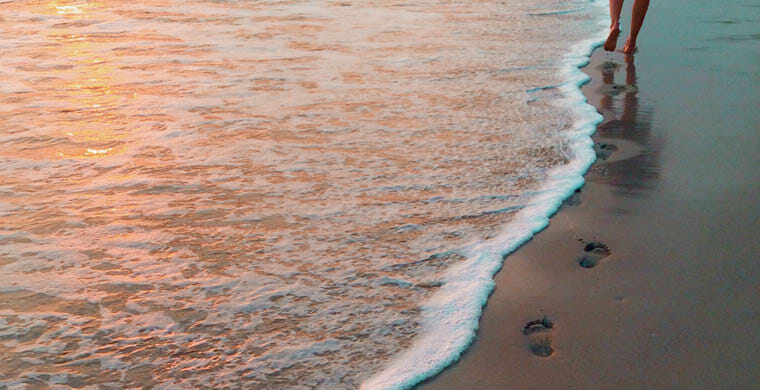 Thinking about pre-planning a funeral but don't know where to start? Like most people, you probably have lots of questions about how funerals work and need answers quickly. Unlike most most people though, you're ahead of the curve by taking the first steps in the funeral planning journey.
As with anything in life, timing is everything, and choice certainly matters. Arranging your funeral in advance allows you to create a customized plan for exactly how you want things done after you die. Though the process may seem overwhelming at first (what with all the services, options, and costs involved), we've compiled a comprehensive guide on everything you need to know about pre-planning a funeral.






The Big Decision: Burial or Cremation?
First things first, you need to decide between burial or cremation. This may seem like the final step in the end of life process, but this decision has a significant impact on the type of funeral service or cremation service that's arranged.
If you like the idea of family and friends coming together to say their last goodbyes, followed by a graveside burial, a traditional funeral service is a great option. If cremation is a personal desire, you can still plan a full-service cremation ceremony, which is simply a traditional funeral service without burial.
How to Pre-Plan a Traditional Funeral Service
A traditional funeral service should include the following elements:
Viewing/Visitation – Also known as a wake, the viewing is usually held in a funeral home, and the body of the deceased may be presented in an open or closed casket. If you want an open casket viewing, embalming is strongly recommended. Selecting your burial clothes (including jewelry and shoes), should be made in advance.
Funeral Service – This generally occurs in a funeral home, but may also take place in a church, private home, outdoor space, etc. Choose a ceremony officiant and include these service details depending on your individual preferences: religious customs, military/veteran rites, eulogy reading, special speakers, prayers/readings, songs/music, funeral flowers and decor, or donations in lieu of flowers.
Graveside Service – Where would you like to be buried? If you choose a cemetery, purchase the grave in advance for a preferred spot. If you already have a family plot set aside – or plan on a private burial at home – save the necessary permits and documents with your funeral pre-planning paperwork.
Post-Funeral Reception

– Friends and family often gather after the funeral to share stories and memories, as well as to support each other as they mourn the loss of a loved one. The funeral reception can be a casual get together in the family home, or a catered function in a formal setting.
How To Pre-Plan a Cremation
Cremation continues to grow in popularity in the United States. You can pre-plan a direct cremation or a full-service cremation, according to your preferences.
Direct Cremation – This occurs when the body is cremated immediately after death. It is common to plan a memorial service after the fact, and display the cremated ashes in an urn.
Full-Service Cremation – With this option, you can include a viewing and a funeral service before the cremation takes place (with or without the body present). Some crematories also allow families to witness the cremation itself.
Graveside/Committal Ceremony – Cremated ashes can be buried in a grave, placed in a mausoleum, or put in a columbarium niche (an above-ground structure designed to hold urns in separate spaces). A graveside/committal ceremony can be held before interment on the cremated remains. Alternatively, if you prefer to have your ashes scattered, you can make arrangements for a scattering ceremony to be held in a meaningful location.
There are a variety of options for the disposition of cremated ashes. You can leave the final decision up to a chosen family member, so they may keep the ashes stored in an urn in a home, bury them in a cemetery, inter them in an above-ground niche, or something else altogether (a space launch, perhaps?). Alternatively, you can arrange for your family to scatter the ashes in a specific place on land or in a body of water (permission may be required depending on the location).
Obituary
Do you want to publish an obituary or death notice? If so, think about who you'd like to write your obituary or consider writing it yourself. This can certainly apply to the eulogy, too. It's important to remember that newspapers charge a fee to publish an obituary, so set aside funds as required or consider a different form of communication (eg. social media).
Funeral Service Roles
Pre-planning your funeral allows you to organize the ceremony and assign specific roles and responsibilities to family members or close friends.This gives them an opportunity to participate in the funeral service in a special way. Your funeral arrangements should define the following roles:
Ceremony Officiant
Pallbearers
Eulogy Reader(s)
Special Guest(s)/Speaker(s)
Singers/Musicians
Attendees (Individuals, Groups, Organizations, etc.)
In addition, select a funeral home, crematory, or other funeral professional to assist with the final arrangements at the time of death. These services include transportation of the body, obtaining the death certificate, and ensuring that your funeral plans are in accordance with state regulations.
The Bottom Line: Funeral Costs
Total funeral costs depend of course on the specific options and services you choose. That said, a major part of your pre-planned funeral arrangements should detail how you will pay for the funeral service and burial/cremation expenses:
Removal of Remains – Transferring the body from place of death to the funeral location.
Viewing/Visitation – Rental costs for the venue, as well as casket and embalming fees.
Funeral/Cremation Service – Venue and staffing costs plus expenses for food, flowers, music, etc.
Cremation fee – Include additional funds for an urn.
Transportation – Charges for a hearse or other service vehicle(s).
Printing costs – Funeral programs, memorial keepsakes, etc.
Cemetery plot purchase – Include funds to purchase a burial vault if required.
Interment fees – Opening and closing of the grave.
Headstone or Grave Marker – Add funds for inscription costs.
A funeral insurance policy may cover all the above costs, so it may be beneficial to look into getting a prepaid/preneed funeral contract to lock in today's prices. Clearly document how you will pay for the funeral, and inform your family of your plans in advance so they don't inadvertently spend money on funeral items already purchased.
Make Funeral Plans Now
If you have the ability to pre-plan your funeral, act now and get it done sooner rather than later. It's a thoughtful gift to leave behind for your family and it gives you peace of mind to know that your final wishes will be carried out to the letter.
Remember, you don't have to understand all the requirements for planning a funeral – that's what funeral directors are for. A funeral director knows everything about funeral arrangements, and they can help you decide what services to select based on your overall preferences.
Click here to find a funeral home near you and start pre-planning your funeral today.
Back to Knowledge Center
Find and compare funeral and
cremation providers.
Use zip code for more precise search results