The Top 5 Things to Know About Burial Plots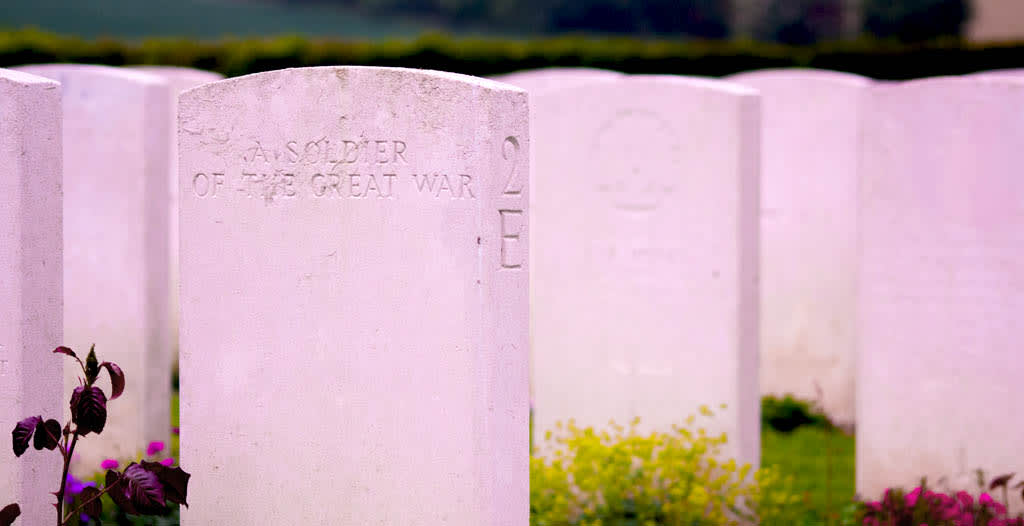 Talking about burial plots can be awkward, but it's better to have the conversation sooner rather than later. Planning for funeral and burial services in advance can give you and your loved ones peace of mind.
If you're thinking about buying a burial plot, here are five important things you should know.






Do Burial Plots Last Forever?
Do graves have an expiration date? This is one of the first questions people ask when buying a burial plot, and the answer is no. In the U.S., a purchased cemetery plot belongs to you forever. In some instances, however, if a cemetery is considered "abandoned," the state can reclaim the land and discontinue interments. Cemeteries are normally regulated at the state level, so cases of abandonment or mismanagement can affect legal rights to the burial plot.
It's also important to note that when you buy a cemetery plot, you are not buying the land. Your rights to the plot are contractual, meaning that you're only purchasing the right to be buried in the plot. This is known as an easement (a legal right to use the cemetery's land for the specific purpose of burial).
Cemetery plots can be inherited or sold just like any other piece of land, although cemetery management may have specific requirements that must be met before a transfer can be finalized.
Finding the Perfect Burial Plot Location
Just like real estate values, the location of a burial plot has a significant effect on the overall price. There are multiple factors to consider when buying a cemetery plot:
Do you want to be buried next to other family members in the family plot, or do you prefer a grave in a public/private cemetery? Some people may want a location that allows for pet funerals. Space restrictions and accessibility to the burial plot may limit your choices.
The local environment can also dictate your burial location options. In New Orleans, LA, many graves and mausoleums are above ground because the water table is very high. Religious considerations may also come into play. For instance, Hindus traditionally choose cremation and will likely select a cemetery that provides space for burying cremated remains.
Ultimately your personal preferences and funeral budget will determine the perfect location for a final resting place.
Types of Cemetery Plots
There are a variety of cemetery plots with different space options. Depending on your burial preferences, you can select a burial plot that holds more than one set of remains.
Options include:
Single Plots – A single burial plot provides space for one person/multiple cremated remains (depending on the size of the urns).
Double/Companion Plots – Companion plots offer space for up to two people. If you and your loved one plan to be buried together in the same plot, two separate caskets can be placed on top of each other or laid side-by-side.
Family/Estate Plots – Family plots come with enough space to accommodate several generations of a family in one dedicated area. A large monument usually displays the family details and each burial space has a smaller headstone.
Urn Plots – some cemeteries allow the burial of cremated remains in a single plot, although cremation urns can also be buried above-ground in a columbarium niche.
How Much Does a Burial Plot Cost?
The cost of a burial plot in the U.S. varies widely, depending on the type of plot, size of the grave, and the location of the cemetery. In general, the average price for a cemetery plot ranges from $500- $10,000 (though infant and child graves tend to cost less).
Plots in public cemeteries and rural graveyards are usually cheaper than plots in private cemeteries and urban locations. In addition, the location of the burial plot within the cemetery can also affect the total cost.
Miscellaneous costs and fees associated with the funeral service and interment process also add to the final price. Some of these additional charges include:
Opening and Closing of the Grave
This process usually involves using a backhoe to dig and shape the gravesite. Total costs of opening and closing the grave vary, depending on the size of the burial plot and the time of burial. Prices can range anywhere from $300 to $1,500.
Burial Vault
Cemeteries often require burial vaults or grave liners to prevent a grave from sinking too far into the earth. This helps to maintain the overall look of the cemetery grounds. The national median cost of a burial vault is $1,395.
Headstone or Grave Marker
Headstones and grave markers are often made out of bronze, granite, or marble. The total cost of installation depends on the size of the monument and engraving specifications.
Cemetery Fee
Some cemeteries charge a one-time perpetual care (ie. endowment fee) to cover general landscaping, security, and maintenance costs for perpetuity.
Cemetery Laws
Before you sign a cemetery plot contract, make sure you read all the cemetery's rules and regulations. You may not agree with some of the policies so it's important to understand exactly what your rights are upfront. Most cemeteries publish their bylaws and guidelines on their website, or you can request a copy from the cemetery office.
There are often rules regarding the size and shape of headstones and grave markers, kinds of funeral flowers and grave decorations, and the routine care and maintenance of the plot. If any of the cemetery's rules are broken, penalty fees are often charged to the plot owner.
Green Burial Options
If you prefer an environmentally-friendly alternative to traditional casket burial, discover more about "green" burial options that are becoming more popular around the country!
Back to Knowledge Center
Find and compare funeral and
cremation providers.
Use zip code for more precise search results