How to Plan the Most Affordable Funeral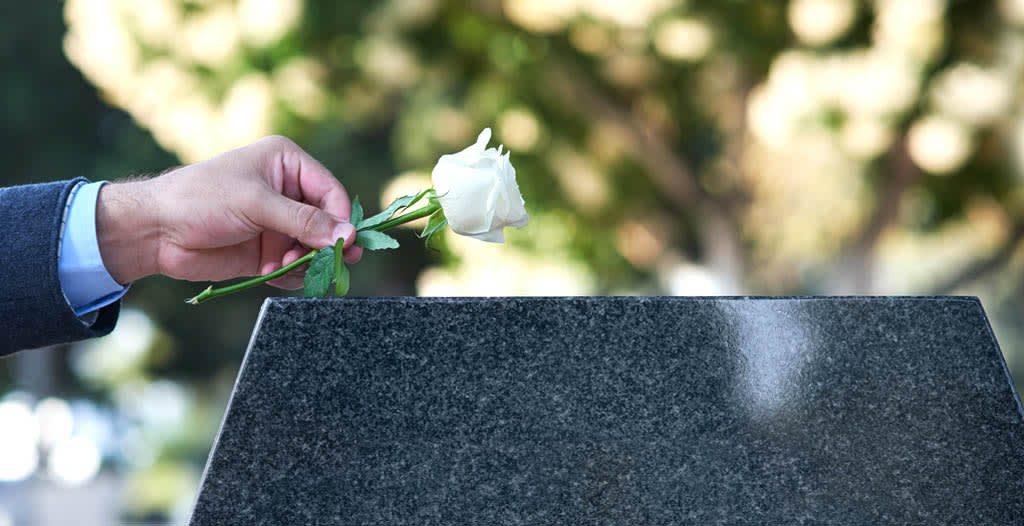 Planning a funeral may not be high on your list of things to do, but it's a responsibility many people face eventually. Whether you're planning your own funeral or someone else's, comparing funeral costs, making arrangements in advance, and understanding all the charges involved can keep overall expenses down.
Here's some helpful guidance on how to plan an affordable funeral.






Avoid Duplication
Before you begin to make burial arrangements, check whether the deceased already had a funeral plan in place. If your loved one pre-planned their funeral, they had already chosen the type of service and final resting place, based on their personal preferences. It's also likely that they paid in advance for their funeral selections, eliminating the need for duplicate spending. This foresight provides peace of mind for the grieving family.
If the deceased's funeral plan isn't immediately accessible or you aren't sure where to find it, check with funeral directors in your area to see if your loved one made pre-arrangements with their facility. Most funeral homes keep detailed records and are happy to help families with this request during their time of need.
Shop Around

If you can't find a funeral plan document, the next step to planning an affordable funeral is to shop around and compare funeral prices and services. Search online using funeral home comparison websites or visit funeral providers in your local area. Don't be shy about asking to see prices!
According to the Funeral Rule – a law enforced by the Federal Trade Commission – funeral directors are required to give you a General Price List (GPL) if you visit their funeral home. If you ask for this information over the phone, they are also obligated to give you pricing information.
Use the GPL to compare funeral fees and services and then make selections according to your budget. While most funeral homes offer service packages, families have the right under the Funeral Rule to select only the services they want and pay for them separately. It's important to note that the Funeral Rule doesn't apply to cemeteries without an on-site funeral home or third party vendors such as casket and urn retailers.
Understanding Funeral Costs
Keep in mind that even though a price list provides details about funeral home prices, it helps to understand exactly what makes up the specific costs. Funeral costs are composed of various charges and fees, some of which may not apply to every situation. The main expenses include the basic services of the funeral director (which are non-declinable), transportation costs, embalming and body preparation fees, casket charges, and the overall outlay for the viewing and/or funeral service.
Some families plan affordable funerals by skipping the embalming process (state law doesn't require it for every funeral, but it's highly recommended if you hold a visitation/viewing), or by choosing to buy a casket online. Find out everything you need to know about funeral costs to learn more about these specific charges.
Use Available Allowances
In some cases, you may not need to pay for all the funeral and burial costs yourself. Veterans receive military burial benefits, and the U.S. Department of Veterans Affairs (VA) will pay up to $2,000 for burial expenses for a service-related death (if the deceased is found to be eligible).
Also, if your loved one qualified for Social Security benefits, a one-time payment of $255 is available to either the surviving spouse or children/dependents if there is no surviving spouse.
Plan a Funeral in Advance

One of the best ways to guarantee an affordable funeral is to plan in advance. Pre-planning a funeral has many benefits. Not only are you able to choose the ceremony and burial elements that you want, you can also save a significant amount of money by paying for the costs in advance. Final expense insurance and pre-need plans are two popular methods of covering end-of-life expenses while simultaneously saving money.
Planning a funeral in advance also allows you to compare funeral home prices without time constraints while managing the trauma of grief. Lift the burden from your family by pre-arranging your funeral, and be sure to share your funeral plans with someone you trust. For more helpful tips, read our comprehensive guide on how to pre-plan your own funeral.
Funerals don't need to be expensive. In fact, comparing funeral costs and services – while making end-of-life arrangements – will have a positive impact on your budget and give you and your loved ones peace of mind.
Click here to find a funeral home near you and start pre-planning your funeral today.
Back to Knowledge Center
Find and compare funeral and
cremation providers.
Use zip code for more precise search results