Preventing Hospice Nurse Burnout with Funeralocity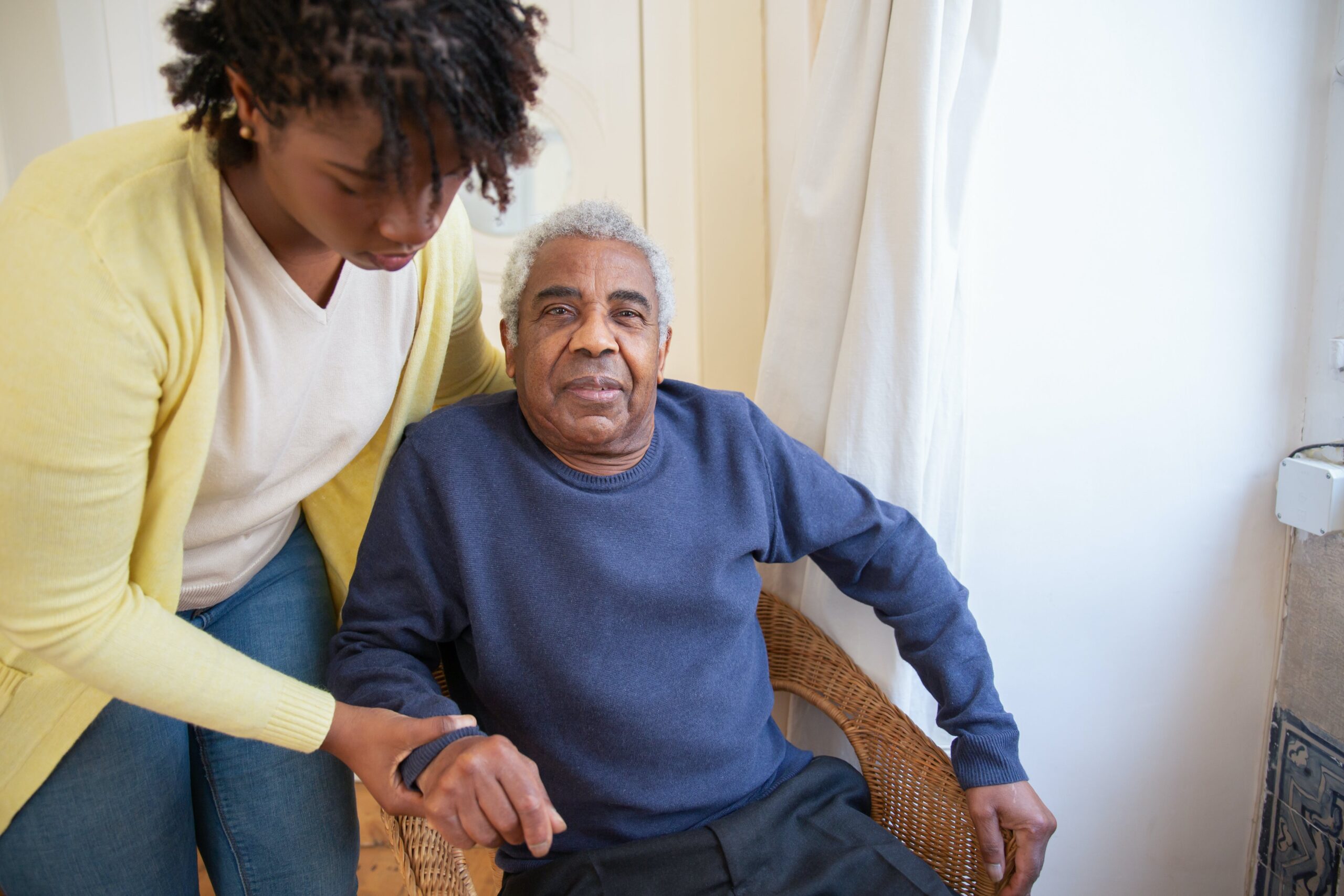 Hospice nurses and caregivers are at the forefront of end-of-life care, providing comfort, pain management, and emotional support to patients and their loved ones. However, the intense nature of palliative care work can lead to hospice nurse burnout, a concerning issue that affects both the nurses and the quality of care they provide to their patients.
Funeralocity is a consumer advocate, for any and all who are looking to ease the task of funeral planning. This advocacy extends to hospice nurses and caregivers–our tools and resources for navigating funeral arrangements can help ease one part of a hospice nurse or social worker's incredibly intense job.






How much turnover is there in the hospice care industry?
In a survey conducted by the National Institute of Health, clinician members of the American Academy of Hospice and Palliative Medicine were asked about burnout in their jobs. A 62% rate of burnout was reported, with non-physician clinicians reporting the highest rate out of all palliative care workers. According to the responses: "Most burnout stemmed from emotional exhaustion, with depersonalization comprising a minor portion."1
How Funeralocity helps with hospice burnout
According to a medical article written by Dr. Jody Stern, "Preventing Burnout Among Hospice Care Providers",2 suggestions for employers to help reduce burnout among their hospice employees include: 
Ensure administrative processes are running smoothly
Equip workers with necessary resources
Offer employees a support group
Supporting hospice employees is where Funeralocity comes in. Our free, online funeral home and cremation provider listings provide users with an invaluable resource for hospice nurses and social workers. Having an unbiased resource for helping plan funeral or cremation arrangements allows hospice nurses, social workers, and other palliative caregivers to begin the conversation with a reliable resource at hand.
Understanding hospice nurse and caretaker burnout
Hospice care is dedicated to enhancing the quality of life for patients at the end of their life by providing comfort and support. It focuses on pain and symptom management, emotional and psychological well-being, and maintaining the dignity of the patient as they approach the end of their life. With all of this emotionally-heavy work on their plate, it's understandable why hospice workers get burnt out and feel overwhelmed by the tasks presented to them.
In addition to all of the compassionate care required by hospice nurses and caretakers, making arrangements for their patients end-of-life wishes is typically a task that gets put on the shoulders of the hospice caretaker.
Funeral planning is a difficult conversation to navigate for anybody, let alone a hired professional who has maybe only known the patient and patient's family for a few months, at most. At Funeralocity, we streamline the process of funeral planning; listings for businesses are clear and transparent, we diligently monitor funeral homes and cremation providers for inappropriate business practices, and award funeral homes with the Best in America seal of approval, based on excellent standards of service.
Causes of hospice nurse burnout
Hospice nursing is an immensely rewarding, yet emotionally taxing profession. The following are some of the key challenges faced by hospice nurses:
Emotional intensity: Caring for patients who are at the end of their life and providing support to their families can be emotionally draining. Hospice nurses often form strong bonds with their patients–they're spending the most time with them at a crucial stage of life. Witnessing their decline and eventual passing can take a significant toll on the emotional well-being of hospice nurses, social workers, and palliative caregivers of all kinds.
High patient-to-nurse ratio: According to Hospice News, in the past, caseloads for hospice nurse case managers have been around 10 to 12 patients, but these patient-to-nurse ratios have been trending upwards, due to a shortage of labor since the pandemic, mostly due to hospice nurse burnout.3 In a recent study conducted by Berry Dunn, "88% of the best performers kept case managers' workloads between 13 to 18",4 but many hospice nurses have reported higher patient loads, even as much as 25 patients at a time.
Limited time with patients: According to Superb Hospice Inc, "On average, patients receive hospice services for about 70 days; however, some may receive assistance for only a few weeks, while others may receive benefits for several months".5 While a few months is longer than many nurses spend with patients in a hospital or in recovery, it's still a short amount of time to meet someone, become emotionally attached, care for them physically, navigate the dynamics of their family, deal with the emotional vulnerability of the patient and their family during the patient's final days, and on top of all that, guide conversations about end-of-life arrangements with grace and compassion.
Family dynamics: Interacting with grieving families and navigating complex family dynamics can be challenging. Nurses may face difficult conversations, family disagreements, and varying expectations, which can increase stress.

Compassion fatigue: The constant exposure to pain and suffering can result in compassion fatigue, where nurses may begin to feel emotionally numb or detached from their patients and their own feelings. This is the most important reason why providing support and resources to make hospice worker's jobs easier is essential to reducing hospice nurse burnout.
Consequences of hospice nurse burnout
Hospice nurse burnout can have profound consequences on both the nurses and the patients they care for. Some of the potential effects include:
Reduced Quality of Care: Burnout can hinder a nurse's ability to provide optimal care, leading to lower patient satisfaction and potential medical errors.
High Turnover Rates: Nurses experiencing burnout are more likely to leave their jobs or the profession altogether. High turnover rates can disrupt patient care continuity and increase the workload on remaining staff.
Mental Health Challenges: Burnout is associated with mental health issues such as depression, anxiety, and post-traumatic stress disorder, which can impact a nurse's overall well-being.
Physical Health Implications: Chronic stress from burnout can lead to physical health problems like heart disease, hypertension, and weakened immune function.
How to use Funeralocity to decrease hospice nurse burnout
Funeralocity helps hospice workers and hospice staffing companies by providing comprehensive resources that are highly useful for hospice nurses, social workers, and caregivers. Our primary service is to provide funeral home listings with transparent pricing and reviews. Some of the ways Funeralocity can be used to decrease the workload of hospice nurses:
Hospice staffing agencies can provide Funeralocity as a resource for nurses and social workers to take to the job
Hospice nurses and caregivers can use Funeralocity themselves to provide patients and families with unbiased suggestions for funeral homes in their area
Hospice nurses can suggest Funeralocity to families of the patient, to use as a resource themselves while planning a funeral or cremation
In addition to our comprehensive, free funeral home and cremation service listings, we provide several other resources to lighten the task of coordinating end-of-life arrangements: 
Knowledge Center with extensive collection of articles covering everything to know about making funeral arrangements
Our Hospice Portal tool for assisting hospice professionals with starting compassionate conversations and making informed decisions about funeral planning and cremation.
Transparent pricing on funeral and cremation services, flowers, caskets, alternative burial options and more
Funeralocity: Advocate for hospice nurses, social workers, and caretakers
Hospice nursing is a noble profession that provides vital care and support to individuals and families during one of life's most challenging times. While the rewards of this work are immeasurable, hospice nurse burnout remains a significant concern.
It is essential for healthcare organizations, policymakers, and individuals in the field to recognize the causes and consequences of burnout and work together to implement strategies that protect the well-being of hospice nurses, ensuring that they can continue to provide compassionate care to those in their final moments. Funeralocity takes pride in providing hospice workers with tools and resources that can lighten the load of an incredibly important job.
References
Back to Knowledge Center
Find and compare funeral and
cremation providers.
Use zip code for more precise search results