Funeral Planning for Hospice Nurses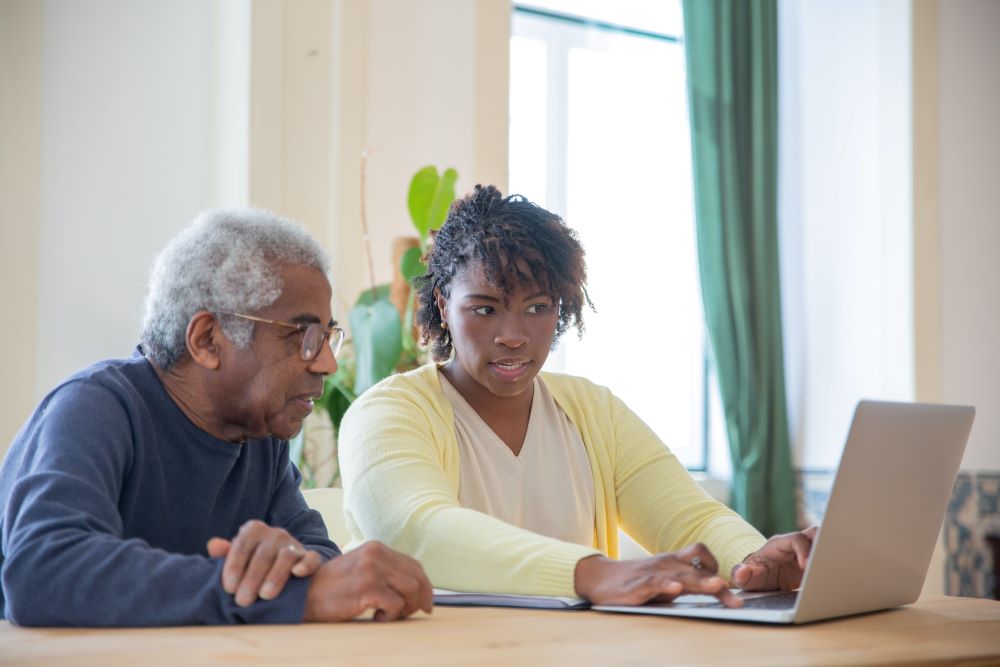 Hospice nurses and social workers play an invaluable role in providing end-of-life care and support to individuals facing terminal illnesses. Beyond medical care, they often find themselves assisting patients and their families in making funeral arrangements, a task that can be emotionally challenging.
Importance of Hospice Workers in the Funeral Industry
According to the National Hospice and Palliative Care Organization (NHPCO) more than half of Medicare beneficiaries who died were enrolled in hospice. In 2020, 1.72 million eligible Medicare beneficiaries enrolled in hospice care marking a 7% increase from the year before.1






What does this mean for hospice workers?
This increasing trend of older adults and Medicare enrollees in hospice care means an increasing amount of end-of-life planning occurs while in hospice. And oftentimes, this results in hospice workers and social workers shouldering the efforts of making funeral arrangements ahead of time, if possible. 
How Funeralocity Helps Hospice Workers
With this general shift in people spending their final days in hospice care, the responsibility of speaking with patients and families about funeral arrangements has become an increasing portion of the role that hospice workers take on while caring for their patients.
In such times, a reliable resource like Funeralocity has emerged as a lifeline for hospice workers, helping them compassionately navigate the complex world of funeral planning for those in their care. Not only does the transparency of funeral listings on Funeralocity ease the immediate burden on hospice workers, but it also has far-reaching benefits for patients and grieving families they serve.
Some benefits Funeralocity brings to the table for hospice workers includes:
Making funeral plans with compassion
Hospice workers are no strangers to the emotional turmoil that comes with terminal illness and end-of-life care. In addition to offering comfort and medical support, they often find themselves guiding patients and their families through the daunting task of funeral planning. This can be an overwhelming responsibility, especially when emotions are running high.
Funeralocity has recognized the need for a compassionate and efficient solution. The platform offers hospice workers a user-friendly interface that allows them to search and compare funeral homes, cemeteries, and cremation services based on location, budget, and personal preferences. This enables hospice workers to provide families with options tailored to their unique needs, all while offering a much-needed source of support during an emotionally taxing time.
Time-efficient funeral planning
Funeral planning is a complex process that involves numerous decisions, from selecting a suitable funeral home to choosing burial or cremation services. Hospice workers often find themselves pressed for time, with the immediate needs of their patients taking precedence. Funeralocity.com streamlines this process, enabling hospice workers to efficiently make funeral arrangements without sacrificing the quality of care they provide.
By offering a comprehensive database of funeral service providers, Funeralocity saves hospice workers precious time that can be better spent on comforting patients and supporting their families. This resource ensures that hospice workers can swiftly navigate the complexities of funeral planning, helping families to make decisions promptly and with confidence.
Cost considerations and financial relief
Another significant advantage of Funeralocity.com is its ability to provide cost transparency. Hospice nurses and social workers can help families make informed decisions regarding funeral expenses, ensuring that they stay within budget without compromising on the quality of the farewell they provide for their loved ones.
Funeralocity allows hospice workers to compare prices and services, empowering them to negotiate with funeral homes and service providers on behalf of their patients' families. This can often result in significant cost savings, alleviating financial stress during an already difficult time. By helping hospice workers find the best value for their patients' families, Funeralocity.com contributes to long-term financial well-being.
Long-term benefits for grieving families
The support that hospice workers receive from Funeralocity.com has a profound and lasting impact on the families they serve. By providing compassionate assistance during a time of emotional distress and streamlining the funeral planning process, this platform ensures that families can focus on grieving and healing, rather than being overwhelmed by logistical challenges.
Moreover, the financial relief gained through cost-effective funeral planning can ease the burden of expenses that families may face in the aftermath of their loved one's passing. This financial security can be especially crucial for families already dealing with the emotional and practical aftermath of losing a family member to a terminal illness.
Conclusion
Funeralocity serves as a beacon of hope and support for hospice workers tasked with the emotionally challenging responsibility of making funeral arrangements for their patients. By offering a user-friendly platform for funeral planning, this resource not only saves time and money but also provides much-needed emotional support during a trying time.
The positive ripple effects extend to the grieving families as well, who benefit from the compassionate guidance and cost-effective solutions provided by hospice workers through Funeralocity.com. In this way, Funeralocity.com bridges compassion and convenience, empowering hospice workers to make a meaningful difference in the lives of those they care for, both in the immediate aftermath and for years to come.
Back to Knowledge Center
Find and compare funeral and
cremation providers.
Use zip code for more precise search results