7 Memorial & Funeral Fundraising Ideas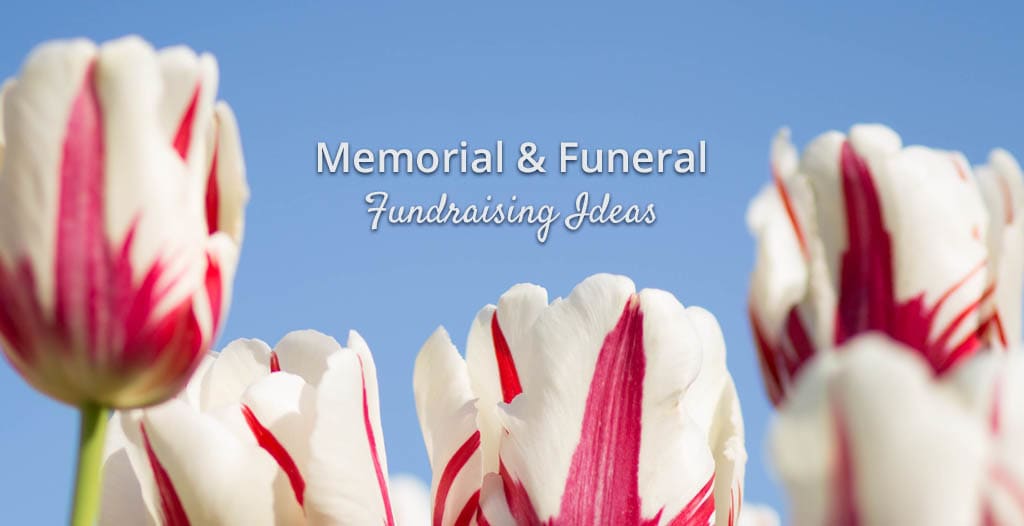 With the average cost of a funeral in the U.S. approaching $8,000, finding enough money to pay for end-of-life expenses is a common financial burden. Many grieving families use fundraising events to cover funeral and burial costs for their loved one.
Requesting funeral or memorial donations from a community provides people the opportunity to assist in a time of need, as well as to show support for the departed. Collected funds can be used to pay for funeral or cremation costs, a celebration of life memorial service, or even to create a scholarship in the name of the deceased person.






Here are 7 simple memorial and funeral fundraising ideas:
Crowdfunding
Crowdfunding is one of the best ways to raise money for funeral or cremation costs online. A funeral crowdfunding campaign is free to set up and can easily "go viral" in a short amount of time. It should be noted, however, that sites like Gofundme tend to charge processing fees.
To create a successful funeral fundraiser online, share the details with as many people as possible and set an attainable goal. Don't forget to add images of your loved one – visuals are an important part of any crowdfunding page.
Memorial Potluck
Food-centric funeral fundraising events have always been popular ways to bring people together. Host a potluck event and invite friends and family to contribute a favorite meal or dessert. You can charge a flat fee for entry and host a raffle for the best dish. Organizing a potluck can be time-consuming, so be sure to use a spreadsheet to keep track of dishes so they're not duplicated. Otherwise, ask a responsible friend or family member to help if you aren't feeling up to it.
Bowl-a-Thon
A 'bowl-a-thon' is a fun and active fundraiser that appeals to people of all ages. These events can raise money for funeral or memorial costs by having teams sign up for a fee and/or buy custom group t-shirts in memory of the deceased.
Bowling also inspires friendly competition, so be sure to ask local businesses to contribute prizes to the winning teams in order to encourage community participation.
Bingo Night
A bingo night is another fun funeral fundraiser idea that's open to people of all ages. To raise money for funeral and burial costs, host a bingo night fundraiser and charge an entry fee or charge per game. You can sell food and drinks for additional funds, and local businesses and organizations may be willing to donate prizes for the event.
To make bingo night more meaningful, choose a theme in honor of your loved one and provide a guest book for participants to share condolences.
Memorial Walk/Run
A memorial walk/run is a popular fundraising event, especially when the weather is nice. Ask participants to sign up for the walk/run by making a donation to your loved one's memorial fund or funeral crowdfunding campaign. You can also expand the reach of the event by posting details on the deceased's memorial Facebook page. Offer personalized t-shirts or water bottles for sale at the event, and be sure to take time to thank everyone for their support.
Penny Drive
A penny drive can raise substantial funds from small change. To turn your penny drive funeral fundraiser into a success, place penny jars in as many locations as possible and spread the word online and through word-of-mouth. Ask local restaurants and stores to host your jars and print flyers with information about your loved one and the fundraising goal.
Bake Sale
A bake sale is an easy and inexpensive funeral fundraiser idea. Family, friends, and community members can donate baked goods, then find a heavily-trafficked location where they can sell their goodies. Advertise the event online and post flyers in the surrounding neighborhoods to reach as many people as possible. You can also combine the bake sale with a funeral crowdfunding campaign and set out a laptop so donors can contribute online.
Timing is Key for Funeral Fundraising
Keep in mind that some of these memorial and funeral fundraising ideas take time to organize and carry out. This might be an issue if you need to raise money quickly. To avoid the financial stress of paying for a funeral when funds are extremely limited, consider advanced funeral pre-planning. Not only does this help to lock in today's prices, but it will give your family peace of mind.
Back to Knowledge Center
Find and compare funeral and
cremation providers.
Use zip code for more precise search results