"Funeralocity makes planning a funeral easier"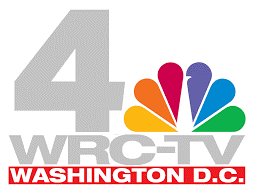 WASHINGTON DC, September 9, 2019 – Funeralocity CEO Ed Michael Reggie spoke with NBC4 Washington about his company's mission of bringing transparency to the funeral industry. Funeralocity is a comparison website that gives consumers the ability to compare the prices, services, reviews, and other aspects of all of the funeral homes and cremation providers in their area.
Funeralocity provides a new level of transparency in the funeral industry as most funeral homes do not list their prices online. It allows people to see all of their options in one place within the privacy of their own home. Reggie says, "Eighty percent of funeral homes do not list their prices online. We created a site where people can simply put in their zip code and get the prices of funeral homes in their area without having to travel to each location."






In order to further assist families in their search for funeral services, Funeralocity designates certain funeral homes as "Excellence Providers". Excellence Providers are funeral homes that have successfully passed Funeralocity's vetting practices, which includes ensuring licenses are up to date and that the companies meet government standards. Excellence Providers have also agreed to extend discounts to users choosing them through Funeralocity.
For more information about Funeralocity and the services it offers, go to www.funeralocity.com.
Back to Media Center