Funeralocity Urges Vermonters Not to Miss Out on FEMA Reimbursement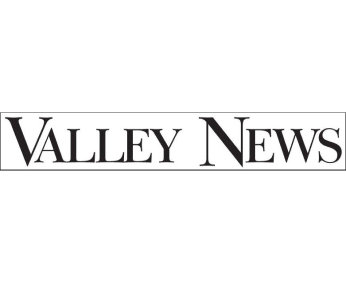 West Lebanon, NH, September 3, 2022 – Valley News
Since 2020, the federal government has run a program to help ease the financial burden of those who have lost loved ones to COVID-19. The Federal Emergency Management Agency offers up to $9,000 to cover the funeral costs of people who have died because of the virus.






But data shows that few Vermonters who would qualify for the grant have actually applied for or received it.
"I've been trying to bang the gong on this because it's amazing that it's under-utilized," said Ed Michael Reggie, CEO of Funeralocity, a funeral cost tracking website.
Vermont has reported 707 COVID-19 deaths as of Wednesday, according to the health department. But only 236 people have actually applied for a grant, and 190 have received one. That's about a third of victims' families that have applied — lower than the national average of about half.
Sources in the funeral industry cited different reasons as to why uptake has been so low, from the hassle of applying to certain issues that could disqualify an applicant. But all agreed there should be more awareness of the program.
"All we can really do is do our level best to make sure the word is getting out there to people who might be qualified for the benefit," said Ben Rose, a COVID-19 response chief at Vermont Emergency Management. The Vermont agency does not administer the program but receives regular updates on it.
Families must perform the service under the direction of a funeral home in order to qualify, Reggie said. There's no time limit: You can apply for a grant for a funeral as far back as January 2020 if you have documentation. Nationwide, around 92% of applicants are successful, according to FEMA.
FEMA officials said they've taken many steps to reach out to people who may qualify for the reimbursement. Becky Szymcik, individual assistance chief for the agency in New England, listed nine different local partners it has briefed about the program — particularly targeting funeral directors, religious leaders and other community organizations that work with recently bereaved families.
The program also makes translators available for dozens of languages and provides options for deaf and hard-of-hearing applicants.
Adam Goss, the head of the Vermont Funeral Directors' Association, said funeral directors he knows of have been informing families about the program if they qualified. But few people he's told were aware of the option before that conversation.
Goss, who runs a funeral home in Swanton, Vt., said some have complained about the application process, which requires both a phone call and an online form to upload documentation.
"You had to phone FEMA, which meant, sometimes, a wait on the phone of up to an hour before you could speak with somebody. And I think that kind of discouraged a lot of families," he said.
But Reggie disagreed with Goss' assessment: He said the long hold times were only at the beginning of the pandemic. "There's no means-testing. It is an easy application process," and "an enormously high percentage of people get approved," he said.
"It's an amazing thing that people are just not applying, and the reason I think it hasn't been used is I think people still don't know about it," he said.
Chelsey Smith, director of the program for the New England region, said one major reason may disqualify some potential recipients: "FEMA cannot duplicate benefits."
That is, people who have prepaid their funeral or received other types of funeral assistance, such as public benefits, would not get reimbursed for those expenses, she said. A life insurance payment for costs is not disqualifying, however.
Prepaid funerals tend to be more common with older people, she said, which could explain Vermont's lower-than-average uptake of the program. About 85% of deaths in Vermont have been among people 65 and older, compared with 75% for the country as a whole, according to federal data.
Reggie was critical of the agency's decision to exclude prepaid funerals.
"These people responsibly prepaid their funerals, and it's so unfair in a way that they don't get any recompense at all," he said.
The average cost of a funeral in Vermont varies from $2,295 for a bare-bones direct cremation to $7,207 for a traditional full service burial, according to Reggie's website, Funeralocity, which allows people to compare their local options. That makes it one of the most expensive purchases in a person's life, just below a car, a wedding or a college degree, Reggie said.
For people who have taken advantage of the program, Reggie said it could allow them to opt for a more expensive service than they could otherwise afford — or even multiple services.
"I've been to two funerals for the same person: One of those was in the middle of COVID, where there were six of us there, and then a full military burial" later on, he said. The family put together the receipts for both and sent them to FEMA.
Rose said that the state and FEMA itself have tried to spread the word about the program via social media. He also hopes more media attention to the low rate could itself draw people in.
"It's an interesting head-scratcher of a story," he said.
Back to Media Center