Funeralocity Provides Way to Shop for Funeral Services during COVID-19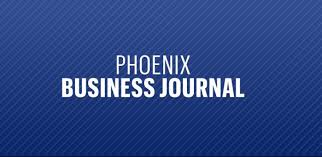 PHOENIX, June 16, 2020 – "It pays to shop before you drop," says the Phoenix Business Journal, which highlighted Funeralocity.com and founder Ed Michael Reggie in a feature this past June. Reggie talked about funerals in the post COVID environment, and shared that the site took an active role this spring in helping consumers connect to funeral homes personally. He also provided tips for funeral planning during these uncertain times (including social distancing, virtual services, etc) and how consumers should discuss religious, cultural and spiritual options with funeral directors in advance.
The Business Journal traced the origins of Funeralocity.com to a personal experience for Reggie. He was running a clinical drug trial when one of his employees was having a terrible time planning a funeral. He jumped in to help find a funeral home and noticed the huge price difference from one funeral home operator to another. That's when he figured he could create a comparison website to help others. By May 2017, he launched the first site in Atlanta and by April 2019 had gone national.






"Everyone will deal with planning a funeral at least once in their lifetime, and the logistics can be beyond challenging." Reggie said. "Funeralocity.com was created to make that process easier, convenient and transparent. there is nothing like this online."
Back to Media Center