Springfield, IL on Funeralocity's Top 10 Most Expensive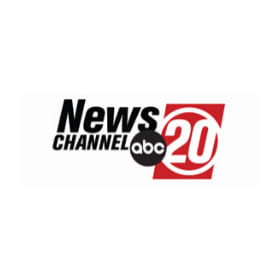 SPRINGFIELD, IL, November 14, 2019 — WICS ABC 20 aired a story that covered the reaction of local residents and funeral home directors after Funeralocity ranked the Springfield area as one of the country's 10 most expensive places for a funeral service. According to data based on the prices of thousands of funeral homes, Funeralocity stated that the average funeral cost almost $9,000 in Springfield. When asked how much he paid for a funeral service, one local resident said, "I purchased [one] for myself that was $7,000, so that's below the average and that's a base one. That's certainly base." He continued by saying the cost of end-of-life services are often made more difficult because funeral homes ask customers to pay the costs up front rather than in installments. Research by the National Funeral Directors Association found that fewer than 25% of all funeral homes in the U.S. list their prices on their website. In general, the only way to get pricing information is to call or stop by the funeral home's location.
Funeralocity is trying to help make consumers more informed when they're looking for a funeral home. After losing a loved one, many grieving families don't have the time or energy to make dozens of phone calls or drive around town. By posting the prices and services of over 14,000 funeral homes in cities across the country, Funeralocity helps people shop around for the best price.






Back to Media Center