Look to Funeralocity for Trends and Tips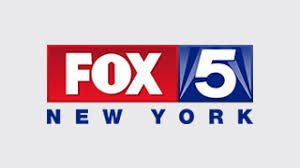 NEW YORK, October 18, 2019 – Rosanna Scotto and Lori Stokes of Fox 5 Good Day New York spoke with Ed Michael Reggie, the CEO of Funeralocity, about trends in the funeral industry and how his company is working to bring transparency to process of purchasing a funeral. Funeralocity.com is a comparison website that allows individuals to compare the prices, services and reviews of funeral homes and cremation providers in their area. This information has historically not been readily available, leaving the consumer unsure about what they are purchasing and how much it will cost. Funeralocity's web platform provides a solution to this problem.
Planning a funeral can be a difficult and confusing task, especially during times of grief when you may not be making clear decisions. According to Mr. Reggie, "Eighty three percent of people call only one funeral home at the time of need." If families are not able to compare the array of services and prices available at multiple funeral homes, they may be spending more than they need or not getting the end of life services they desire. Reggie says that the best thing to do is to plan in advance. It removes the burden from your loved ones of making these difficult decisions and may save you money.






Back to Media Center