Funeralocity "Lifting the Lid" on the Funeral Business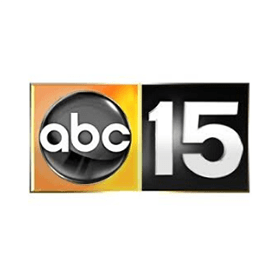 PHOENIX, AZ, October 31, 2019 – ABC 15 aired a story about something most people don't know until it's too late. The average funeral in the United States costs about $7,500, which is more than many people expect. Because planning a funeral or cremation service involves 16 or 17 decisions, people who are grieving a loved one have to account for the additional charges that may be involved. Many funeral homes don't post prices for their services, so it can be difficult for consumers to shop around for the best deal. "86% of all people who call a funeral home only call one," said Funeralocity CEO Ed Michael Reggie.
Funeralocity is trying to change things by listing the prices of thousands of funeral homes online. Users can browse this funeral comparison site by searching based on their zip code or city. Funeralocity has service and pricing information on funeral homes across the country. Brad Hansen, President of Hansen Mortuaries and Cemetery in Phoenix, recommended, "I would certainly say go ahead and refer to their pricing information. Get some information." Because end-of-life services can be expensive, people who are planning a memorial should shop around to find an affordable option that respects their loved one's wishes.






Back to Media Center