How to Give Your Condolences on Facebook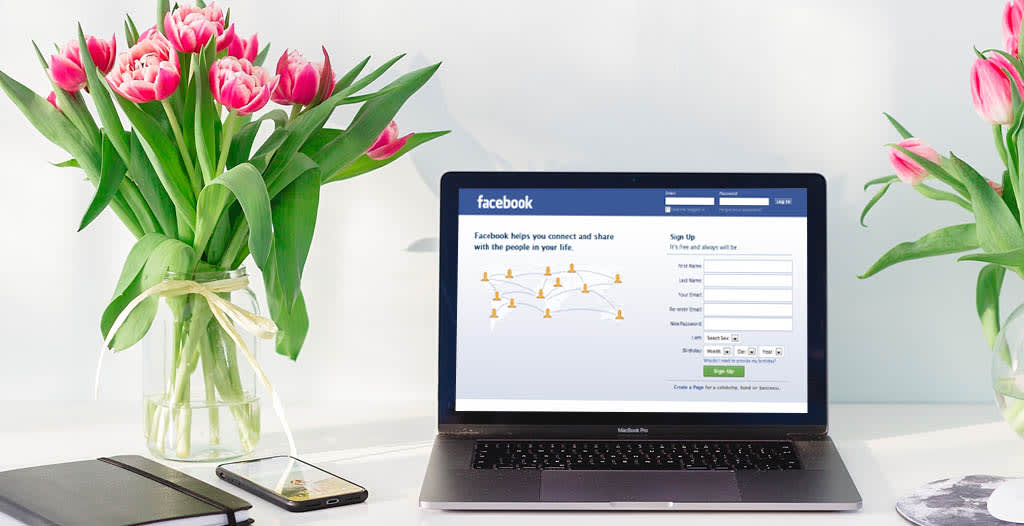 It's not uncommon to see news of a death posted on Facebook. The social networking site has become the go-to place to share this news with family and friends, and people often respond by sending condolences to show their support and concern.
Many people struggle to express sympathy to someone who has lost a family member or a close friend. We've compiled some useful guidelines to help you strike the right tone, especially when you're not sure what to say.






Don't Rush It
If a death announcement shows up on your Facebook feed, don't rush to send condolences without absorbing all the details. Look closely to see who shared the news in order to determine the authenticity of the post. If the bereaved family shares the news on Facebook, it's appropriate to offer support by posting a sympathetic message online.
If you hear about a person's death from other sources, however, don't make the mistake of immediately posting the news on Facebook – especially if family members could still be unaware of the loss. Discovering a death via a stranger's Facebook post can be very upsetting and cause family conflict. It's common courtesy to let the bereaved family share the news first however they see fit. Be considerate and follow their lead.
Make It Private
Don't feel pressured to post a public farewell message on Facebook. If you knew the deceased individual, send a private message to the person who posted the news instead of posting on their timeline. Keeping condolences private provides the opportunity to offer consolation and/or share personal memories to uplift the grieving person and let them know you are thinking about them.
Save Questions for Later
On Facebook (or any social media platform), don't ask questions about how a person died. Respect the family's privacy during their time of grief – don't be insensitive just because you're curious.
People typically don't usually share the intimate details about the loss of a loved one, but if you want clarification, keep your questions to yourself until there's an appropriate time to ask in person.
It's Not About You
Discovering the death of someone you know can be traumatic, especially on social media. Some people immediately personalize the loss and seek instant comfort online from others who are also mourning. Be careful about sharing candid stories or posting tributes that only focus on your relationship with the deceased person.
Facebook encourages people to share everything about their lives but some things are better left unsaid in open online settings. In fact, some remembrances don't need to be publicly shared and may even be upsetting to the bereaved family.
Facebook Condolence Examples
Finding the right thing to say to a grieving person is difficult. We all cope with grief differently and it's hard to come up with the right words when you're unsure how the person is feeling.
That said, making an effort is almost always appreciated, so try to say something simple and meaningful if you can. Keeping silent can make you seem indifferent and unsympathetic while sending a message on Facebook could show the family that you care about their situation.
Remember: Try to avoid clichés like, "I know how you feel," or "She's in a better place now." While you might think you sound helpful, it can come across as apathetic and insensitive.
Here are some examples of condolences you can post on Facebook:
"My sincere condolences on your loss."
"So sorry to hear about your loss. You and your family are in my prayers."
"Words cannot convey my sorrow. May you find peace during this difficult time."
"Our deepest condolences. We are thinking of you and your family."
Send Condolences Offline
While it's now considered normal to send condolences on Facebook, online messages don't replace personal expressions of sympathy. If you were close to the person who died – or know a family member/friend of the deceased – be sure to send an email or mail a sympathy card to their home. Writing a personal note is a thoughtful gesture that allows you to share in their sorrow and offer words of comfort.
You may feel compelled to call and speak to the bereaved person, but during times of sorrow, it's usually not the best time for them to talk. They might be busy planning the funeral and making final arrangements, and they likely don't have time to engage in a long conversation. You may try to speak to them at the funeral or memorial service (if possible).
After some time has passed, consider planning a visit to spend quality time with the bereaved person or family. They still need ongoing support during the mourning period and your presence will be appreciated as they adjust to life without their loved one. Be respectful of their time and let them know that they can depend on you.
Positive Ways to Cope with Grief
Sending or receiving condolences can trigger strong emotions. Understanding and managing the five stages of grief can be helpful to manage feelings of loss and abandonment.
Back to Knowledge Center
Find and compare funeral and
cremation providers.
Use zip code for more precise search results