How to Choose Music for a Funeral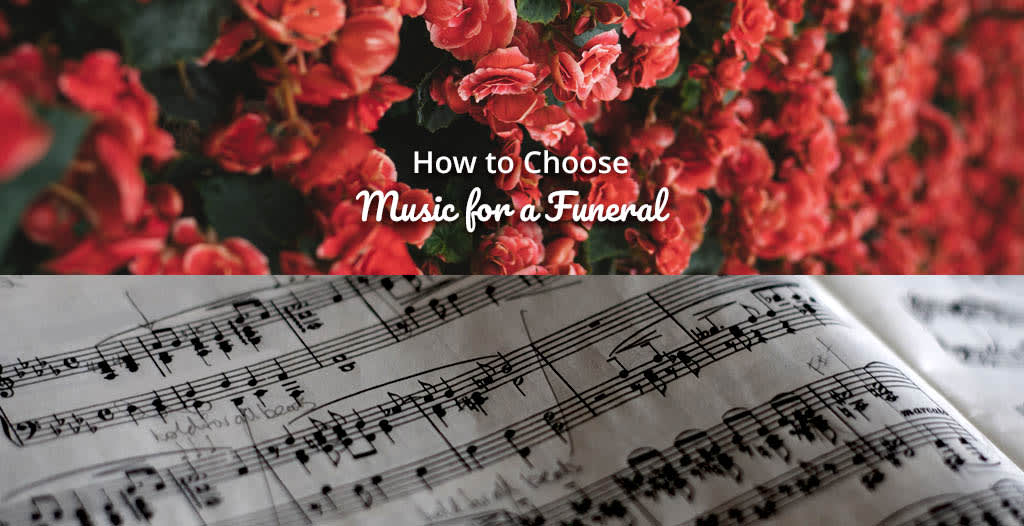 As the saying goes, "Music is food for the soul." Even a simple tune can have a profound effect on the mood of a funeral. The music you choose can evoke strong (but positive) emotions and responses. Here are a few tips on how to select meaningful memorial service music to honor the memory of a loved one.






Music Sets the Tone
Remember that songs which may be fitting for a celebration of life ceremony may not be appropriate for a traditional funeral service.
Select memorial service music that frames the right mood and flow of the event, and consult with the deceased's family members to get suggestions of songs that their loved one enjoyed listening to. They can help decide the best tone to set, from comforting to reflective to uplifting. Funeral directors are also great resources for funeral service music ideas, as they assist with funeral planning decisions on a daily basis.
Keep up with Tradition
Some families prefer to maintain tradition and may want to follow cultural customs during a funeral or burial service. For example, "Taps" is often played to honor a deceased military veteran, and the Māori of New Zealand perform a ceremonial Haka dance to mark the loss of a loved one.
Incorporating musical traditions in the memorial service is both a good way to include loved ones in the funeral planning process and also to add a personal touch. Keep in mind that in some traditional settings (e.g. certain religious funerals) prohibit the playing of secular/non-spiritual music. If including meaningful music is a fundamental element of honoring your loved one, talk with your funeral director or clergy person before making final plans.
Check the Lyrics
Music can produce powerful feelings and bring back special memories. The lyrics can also elicit strong reactions, so always be sure to double-check the lyrics. Song lyrics can be interpreted in numerous ways, and sometimes, the message of a song changes over time.
Avoid songs with expletives/insensitive language, and get a second opinion on your funeral music selections. If other people question your choices, consider removing the selection from the funeral program or – before playing the song – explain its meaning to the funeral guests.
When to Play Funeral Music
When choosing songs for the funeral service, review the funeral order of service to determine when the musical selections should be played. A funeral's order of service outlines the event proceedings, and there are a number of opportunities for singing or playing music depending on the type of service.
For example, you can play soothing instrumental music at the start of the service as guests walk in and sign the condolence book. You might assign soloists or choir groups to sing before the eulogy or during the special tribute section. Include uplifting songs of hope and joy when the service ends, and upbeat songs when family and friends gather after the ceremony for a repast.
Coordinate with the Venue
Many funeral homes and event locations have modern audio and video equipment that can accommodate various memorial music selections (including MP3 files and streaming music). Funeral directors also have access to numerous songs and recordings and can play the music you request. You may also incorporate live musical arrangements from soloists, choirs, or instrumental ensembles.
To make sure that the funeral music is included in the funeral program per your specifications, plan in advance and coordinate with the venue accordingly. In order to avoid copyright infringement penalties, be sure to confirm that the venue has a music license that covers music played at the funeral service.
Funeral Music Selections
When it comes to choosing music for a funeral, the options are endless. Here are some suggestions for memorial songs to include in the ceremony:
Popular Hymns
"Amazing Grace" – various artists.
"Oh Happy Day" – written by Edwin Hawkins.
"Blessed Assurance" – written by Francis Jane Crosby.
"Ave Maria" – composed by Franz Schubert.
Non-Religious Music
"Somewhere Over The Rainbow" – Israel Kamakawiwo 'Ole
"I Can See Clearly Now" – Johnny Cash
"Angel" – Sarah McLachlan
"Imagine" – John Lennon
Soothing Tunes
"Bridge Over Troubled Water" – Simon & Garfunkel
"One Sweet Day" – Mariah Carey & Boyz II Men
"She Is Gone" – Willie Nelson
"My Heart Will Go On" – Celine Dion
Uplifting Songs
"What A Wonderful World" – Louis Armstrong
"Wind Beneath My Wings" – Bette Midler
"Don't Worry, Be Happy" – Bobby McFerrin
Planning a Memorial Service?
Choosing meaningful memorial music to honor the deceased is just one part of the funeral planning process. Here are more ideas on how to plan a unique memorial service to celebrate the life of a loved one.
Back to Knowledge Center
Find and compare funeral and
cremation providers.
Use zip code for more precise search results