New Website Funeralocity Helps Consumers Save Money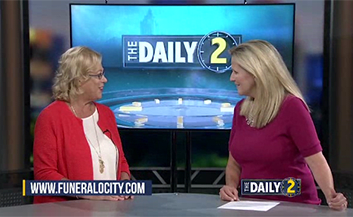 Jeanne Schwartz, chief strategy officer of Funeralocity, talks about the consumer benefits of the new third-party comparison website on the Daily 2. One of the biggest benefits, she notes, is the ability for consumers to review funeral homes prices.
Back to Knowledge Center
Find and compare funeral and
cremation providers.
Use zip code for more precise search results