Everything You Need to Know About Mausoleums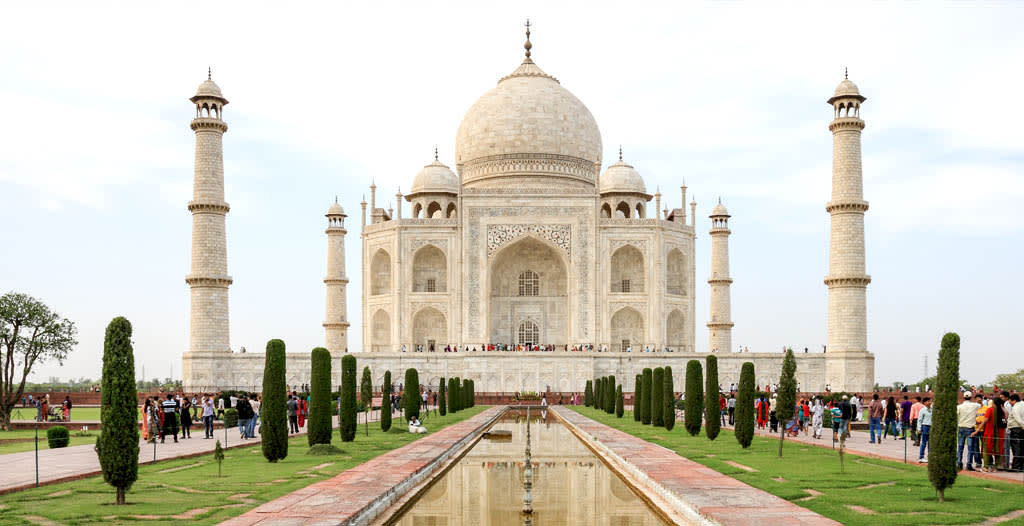 Mausoleums have been used to honor the dead for thousands of years, and many old-world mausoleums were constructed as elaborate final resting places for royals and other notable individuals. The Taj Mahal in India is the most famous mausoleum in the world, built by an emperor to honor his favorite wife. The Woodlawn Cemetery in the Bronx, NY is also well-known for its large collection of historic and family mausoleums.
A mausoleum is a building that provides burial space above ground. Depending on the size and design of the structure, a mausoleum may hold more than one person, so it's often an excellent option for family members who wish to be buried in the same place.






Inside a Mausoleum
One of the benefits of above-ground burial space is that families and friends can spend time with their loved ones in a climate-controlled setting. Modern-day indoor mausoleums feature open spaces and wide hallways that display customized architectural designs and natural light.
The deceased are entombed behind granite or marble walls in crypts or cremation niches, and their names and/or epitaphs are engraved into the stone to mark each specific burial location. The building is well-ventilated and secure, and some mausoleums even have benches for seating and quiet reflection, as well as tribute tables for flowers or mementos.
A crypt is a burial compartment that holds one or more caskets. Some mausoleums offer side-by-side crypts so two people can be buried next to each other, while other structures are designed to hold companion crypts (two caskets laid vertically or horizontally in one space). Mausoleum cremation niches are usually designed to hold one cremation urn.
Different types of mausoleums can found in cemeteries and private burial grounds throughout the country.
Private Mausoleum
A private mausoleum is built as a final resting place for a single individual or multiple family members. Private/family mausoleums can be indoor or outdoor structures featuring simple or extravagant designs – the ability to customize layouts is a key advantage of these above-ground spaces, but it does increase the overall cost of burial.
Garden Mausoleum
Garden mausoleums are outdoor areas accented by natural landscapes with manicured trees and flowers. In addition to decorative monuments and remembrance art, there is space available for crypts, cremation niches, and cremation benches. Garden mausoleums are a great option for families, offering a peaceful memorial space that blends in with the surrounding environment.
Public Mausoleums
Public mausoleums hold multiple individuals in a secure, above-ground space. Also known as community mausoleums, these indoor burial chambers can hold hundreds of crypts and niches and tend to be more affordable than private mausoleums.
Pros and Cons of Mausoleums
Choosing a final resting place is a very personal decision. While some people make their wishes known during the funeral pre-planning process, this task is often left up to surviving family members. If you're thinking about above-ground burial for your loved one, there are pros and cons to consider when evaluating mausoleums.
Pros
Above-Ground – Some people don't like the idea of an underground burial. Mausoleums offer a clean, dry above-ground option for final resting places. Mausoleums also work well in areas of low elevation where the ground is too wet or unstable for graves and caskets. For example, New Orleans is famous for historic above-ground cemeteries as the city's water table is very high and the area is prone to flooding.
Space – Although some mausoleums can be quite large, these above-ground buildings tend to save on cemetery space because more than one person can be interred in the burial chamber. Compared to single grave plots (which often require concrete burial vaults), mausoleums are a better option for couples and families who need additional space.
Privacy – Indoor mausoleums allow people to visit their loved ones in a private setting whenever they wish, without having to worry about the weather outside.
Convenience – Loved ones can be buried year round since there's no need to dig a grave. This is convenient in places with cold climates where the ground can be frozen for long periods of time.
Cons
Expensive – Mausoleum prices vary depending on size, design, and construction material. Building an above-ground burial chamber usually costs more than purchasing an individual grave plot in a cemetery.
Maintenance – Just as with any other building, mausoleums need to be regularly maintained to prevent structural deterioration. Poorly constructed mausoleums may have leakage and odor issues, so it's important to ensure that the structure is preserved on a regular basis. For questions about care and maintenance of your loved one's mausoleum, talk to cemetery management and carefully read the terms and conditions of the contract.
Mausoleum Rules

Cemeteries often have specific rules and regulations regarding mausoleum usage. Most of these rules pertain to visiting hours and recommended etiquette when guests visit a loved one in a private or public mausoleum.
There can be restrictions on the number and type of floral arrangements (e.g. fresh vs. artificial flowers, potted plants), as well as how long personal tributes can remain in the mausoleum. Most cemeteries don't allow eating or drinking on burial grounds, and memorial ceremonies often require advance permission.
If you're building a family mausoleum on private property, make sure that you understand local zoning rules and cemetery construction standards for drainage and ventilation. You will likely need specific permits before breaking ground.
Unique Burial Spaces
Mausoleums are a popular choice for above-ground burial in a cemetery. We've compiled an extensive list of the top 19 most magnificent cemeteries which showcase beautiful and unique burial spaces around the world.
Back to Knowledge Center
Find and compare funeral and
cremation providers.
Use zip code for more precise search results