Crowdfunding for Funeral Costs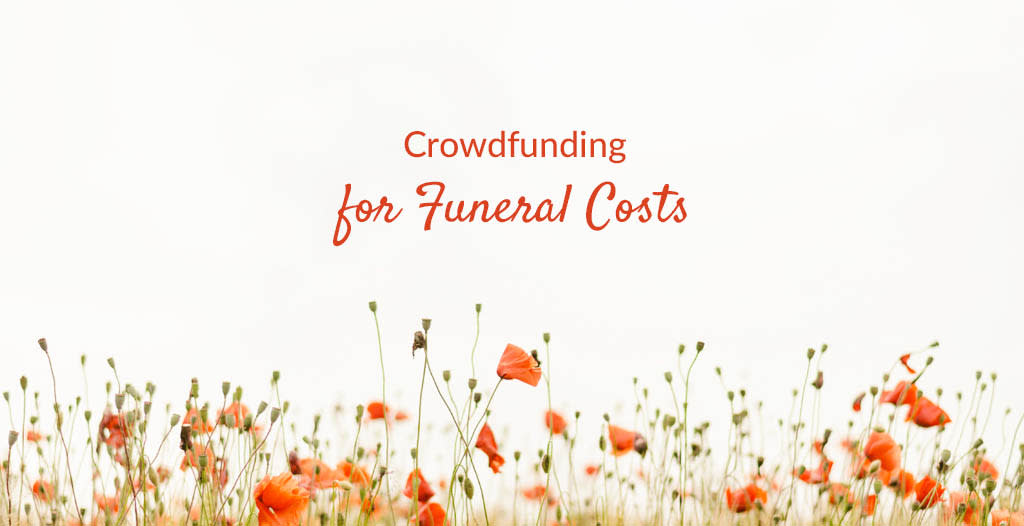 Crowdfunding has grown into a popular method of paying funeral costs. Families are turning to crowdfunding as a simple, cost-effective way to raise emergency funds after an unexpected death. This online fundraising strategy is becoming one of the top ways to request financial and social support following the loss of a loved one.
Crowdfunding isn't a new concept, however. For years, people have created fundraising campaigns to ask for help with medical bills, college tuition, new babies, and even personal trips. But crowdfunding for funeral costs is a little different – the need is usually immediate and the message has to reach as many people as possible within a short time frame.






This is why online crowdfunding sites work so well when it comes to asking for help with funeral expenses. Mobile devices are virtually everywhere, so it's easy to craft a campaign online and send it out to family, friends, acquaintances, and anyone else who knew the deceased person.
You can also post the fundraiser on Facebook, Twitter, or other social media networking sites to expand the overall reach of the campaign and bring it to the attention of the general public.
Funeral Crowdfunding Sites
There are numerous crowdfunding sites online, with some of the bigger platforms like GoFundMe hosting thousands of fundraising campaigns on a daily basis. It's easy for funeral causes to get lost in the crowd, so do your research and find a crowdfunding site that fits all your needs.
Some funeral crowdfunding sites only focus on funeral and memorial fundraising events. They offer free campaigns, provide user-friendly toolkits to create successful fundraisers, and form partnerships with funeral homes to help families in need.
How to Set a Fundraising Goal
It's important to understand all the funeral and burial costs involved when making end-of-life arrangements for your loved one. According to the National Funeral Directors Association (NFDA), the median cost of an adult funeral is $7,360, and this doesn't take into account cemetery charges and miscellaneous fees.
Set a realistic fundraising goal based on firm estimates when you initiate your crowdfunding campaign. It's difficult to change the goal once it's been placed, so make sure you request enough crowdfunding support to cover all the final expenses associated with the funeral.
Is Crowdfunding Free?
Registering on a funeral crowdfunding site and starting a campaign is free, but you will have to pay certain fees. Most sites charge a fee on each donation to cover payment processing fees and business costs associated with running the website.
Also, keep in mind that crowdfunding donations to individuals are not tax-deductible – under current federal rules, donations are only deductible when made to qualified charitable organizations. In addition, only certain funeral expenses are tax-deductible so make sure you understand the rules when tax time rolls around.
How To Create a Successful Crowdfunding Campaign


It takes a lot of work to create a successful funeral crowdfunding event. You must communicate it well and use all available avenues to share your campaign. The internet is likely the fastest medium but you should also send emails, make phone calls, and even make personal visits to request donations and support.
Here are some tips on how to make your crowdfunding campaign stand out:
Tell a story – most people who contribute to funeral crowdfunding campaigns usually have a personal connection to the deceased person or their family. Use your crowdfunding space to tell a meaningful story that memorializes your loved one and helps people relate to your cause.
Use images – a picture is worth a thousand words, so add photos of your loved one and encourage others to share their own images in an online memorial. Videos are just as good as pictures – create a short video for your campaign that serves as a visual tribute to the deceased.

Share, share, share

– share your crowdfunding campaign with as many people as possible. Getting multiple views can make your fundraiser "go viral," and rapidly increases the total amount of donations.
Don't forget to thank all your donors once the campaign ends, even if you don't reach your fundraising goal. Saying thank you makes the donors feel valued and lets them know that their support is appreciated.
Other Ways to Pay Funeral Costs
As simple as crowdfunding is to launch to help cover funeral costs, sometimes loved ones feel uncomfortable asking for funds so directly. In these cases, try offering something in return for donations. Good examples of this include hosting a commemorative dinner, holding a balloon release, or selling homemade merchandise and crafts that honor your loved one. These types of events don't cost much to put together and will result in a profit to put towards the funeral.
Funerals can be expensive, and crowdfunding is a good fundraising option when a loved one dies and the family doesn't have adequate savings or life insurance to cover all the funeral costs. There are also other ways to pay end-of-life expenses if you make arrangements in advance – learn how final expense insurance and pre-need plans can help you save on funeral and burial costs.
Back to Knowledge Center
Find and compare funeral and
cremation providers.
Use zip code for more precise search results