Top 8 Most Visited Grave Sites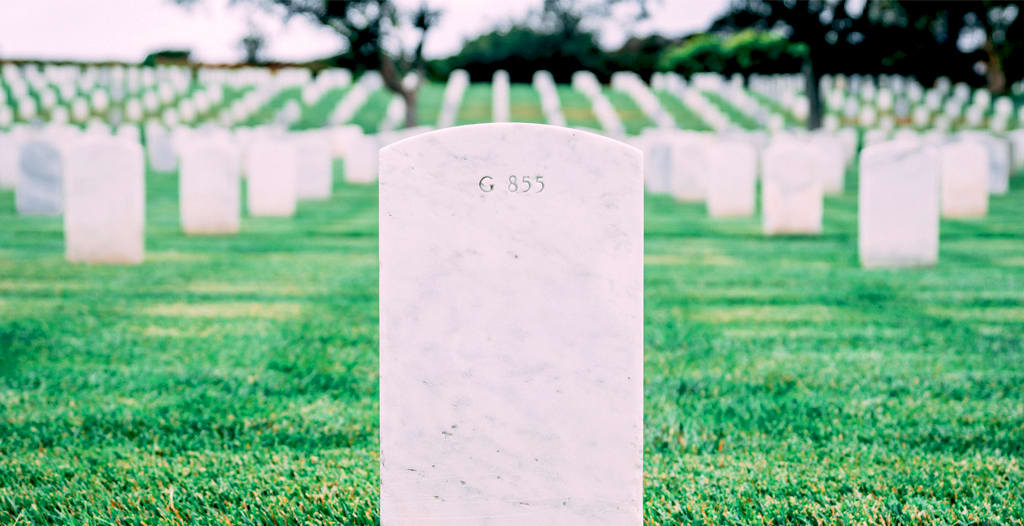 These famous celebrities and notable figures may be gone – but they are certainly not forgotten! Large numbers of curious visitors and fans have turned their grave sites into famous memorials by making regular trips to visit their favorite departed personalities. Some of these final resting places are considered to be historical sites while others are bustling tourist attractions.
In no particular order, here are our picks for the top 8 most-visited grave sites around the world!






John F. Kennedy (1917-1963)
Since opening to the public in 1967, tens of millions have visited John F. Kennedy's grave site, located in Arlington National Cemetery. Although it was initially announced that he would be buried in his hometown of Brookline, Massachusetts, Arlington National Cemetery (just outside of Washington DC) was eventually chosen as the final resting place of after the 35th President's assassination in 1963. The eternal flame on JFK's grave was requested by First Lady Jacqueline Kennedy Onassis as an everlasting memorial to her husband.
Princess Diana (1961-1997)
After her untimely death in 1997, Princess Diana was laid to rest at Althorp, her childhood home in Northhampshire, England. Surrounded by tranquil greenery, flowers, and 36 oak trees (one for each year of her life), the actual grave site is located on a island in the center of lake called Round Oval.
While the burial site itself is not open to the public, visitors can pay their respects at the Greek revival memorial temple across from the lake. People often leave floral tributes at the temple in honor of the "People's Princess."
Bruce Lee (1940 – 1973)
Located in Lake View Cemetery in Seattle, Washington, Bruce Lee's final resting place is a popular tourist attraction. Tens of thousands of international visitors continue to make pilgrimages to Bruce Lee's grave, paying their last respects to the martial arts master. Many leave offerings at the grave site, including money, flowers, fruit, and candles. Bruce Lee's son, Brandon Lee, is buried next to his father, and both graves are a much-loved memorial to the Lee family legacy.
Leonardo da Vinci (1452-1519)
Renowned Italian painter of the Mona Lisa and The Last Supper, Leonardo da Vinci is buried in the chapel of Saint-Hubert at the Chateau d'Amboise in France. Inside the chapel, the tomb is flanked by two epitaphs on the wall, detailing the famous Renaissance artist's final years. The grave itself is a simple granite slab featuring an inlaid bronze medallion.
Chateau d'Amboise is open to the public, and draws thousands of visitors a year who come for the breathtaking views of the Loire Valley, historical royal castle tours, and da Vinci's tomb.
Elvis Presley (1935-1977)
Elvis Presley's grave site is located at the Graceland mansion, his private home in Memphis, Tennessee, USA. Elvis lived in Graceland from 1957 until the year he died, and the estate was eventually turned into a museum in 1982.
Over 600,000 visitors and avid fans from all over the world make the trip to view Elvis' final resting place every year. There is an annual procession known as the "Elvis Walk" each August 26th, which goes past the grave site to honor the King of Rock and Roll.
Bob Marley (1945-1981)
Bob Marley's final resting place is an expansive mausoleum located steps away from his childhood home in Nine Miles, Jamaica. The Bob Marley Mausoleum is managed by the Marley family, and is one of the main tourist attractions in the area, showcasing historical artifacts and awards from the revolutionary singer/songwriter's life. Bob Marley was buried with his guitar, and every February, Jamaica pays tribute to their famous son with various music, sports, and cultural events.
Marilyn Monroe (1926-1962)
Marilyn Monroe's final resting place is Crypt 24 in the Corridor of Memories in Los Angeles' Westwood Village Memorial Park. Originally a low-key cemetery, Westwood quickly became a popular place for celebrity graves after Marilyn Monroe was buried there. Her modest gravesite continues to draw regular visitors and fans, who adorn it with flowers, letters, and red lipstick kiss marks. Marilyn Monroe also has a famous neighbor – Hugh Hefner bought the tomb next door so that he could be forever close to Playboy's first Playmate.
William Shakespeare (1564-1616)
William Shakespeare was buried in the Church of the Holy Trinity in his hometown of Stratford-upon-Avon, England. The famous poet and playwright was baptized in this same church, and his wife is buried next to him. Shakespeare's tomb is inscribed with an epitaph that he allegedly wrote:
"Good friend for Jesus sake forebear,
To dig the dust enclosed here,
Blessed be the man that spares these stones,
And cursed be he that moves my bones."
Ready for more? Check out our list of the Top 19 most magnificent cemeteries.
Back to Knowledge Center
Find and compare funeral and
cremation providers.
Use zip code for more precise search results