The Best Tips for Saving Money on Funeral Expenses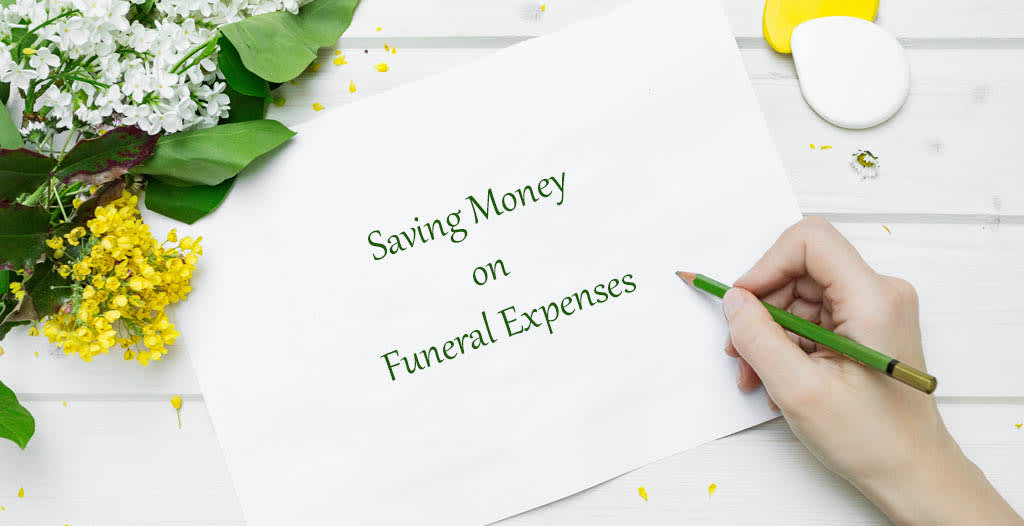 The average cost of an adult funeral is over $7,000 – and the price tag doesn't even include purchasing a cemetery grave plot. For most, funeral costs are often stressful financial burdens during incredibly difficult times, but there are a number of ways to save on expenses while still planning a respectful service for the deceased.
If you are arranging a funeral for a loved one, it helps to know their final wishes regarding their burial preferences. Before you make any calls, check to see whether your loved one already made a funeral plan with detailed instructions for their final service. The deceased may have also already paid in advance for specific funeral services, eliminating the potential problem of duplicate services and payments.






If you are trying to plan a funeral service in a short time-frame (without the benefit of a pre-made plan), you can still save money by being organized and informed. Here are a few economical tips for saving on funeral expenses:
Tip #1: Comparison Shopping
A funeral can put a sizeable dent in any budget. Comparison shopping is a great way to find the best funeral prices in your area, especially because funeral homes are required to give consumers a price list in person or over the phone. Known as the Funeral Rule, this law is strongly enforced by the Federal Trade Commission.
You can request a price list (even if you're just browsing) so don't be shy about asking the funeral director to show you itemized funeral prices. There's no need to buy a "funeral/cremation package" – just pick and choose the arrangements you want and combine them however you please. Keep in mind that the basic services of the funeral director are non-declinable.
Shopping around for funeral prices helps to ease the financial burden of funeral costs, so we've provided a link to compare funeral home prices near you.
Tip #2: Buy Your Own Casket
Covered by the Funeral Rule, a funeral director must provide a casket price list before showing customers their casket inventory. Use this information to compare prices between different vendors and get the best value for your budget.
Burial containers can cost upwards of $3,000 and are made of a wide range of materials from metal to hardwood to biodegradable materials (e.g. cork, recycled cardboard). Funeral homes are required to accept outside products purchased by the family, so searching for a cheaper casket online can dramatically lower total funeral costs.
Another way to avoid expensive casket costs is to opt for a 'green burial.' Natural burials do not require conventional caskets – you can use a budget-friendly burial shroud instead.
Tip #3: Skip the Funeral
You can save money on funeral expenses by skipping the funeral altogether. Many families choose cremation for their loved ones for a variety of reasons, including general affordability and religious considerations.
Cremation costs tend to be lower than traditional funeral expenses because there's no need for embalming, a viewing/funeral service, or even a casket. You can purchase a direct cremation and arrange a memorial service after the fact, which is often less expensive yet still a dignified method of saying a final goodbye.
As cremated ashes can be buried in a mausoleum niche (or scattered in a meaningful location), cremation also saves on burial costs. These options help families save on the costs, rather than buying a cemetery grave plot and paying for a burial vault.
Tip #4: Donate your Body to Science
Are you an organ donor? By donating your entire body to medical research, your tissues, organs, and bones can help train future medical professionals – and perhaps contribute to finding a cure for diseases that plague modern society.
Donating your body to science is a free end-of-life option that allows surviving family members to save on funeral expenses, while simultaneously advancing scientific exploration. Your family can make arrangements to have your cremated ashes returned to them once the medical research is completed.
Check with local medical schools and institutions to get the facts on body donation. If you're a fan of forensic science, who knows? You might be able to donate your remains to The Body Farm!
Funeral Pre-Planning
Making end-of-life arrangements in advance is a thoughtful gift to leave behind for grieving family members. It's also a great way to save on funeral expenses. Select funeral service and burial elements according to your personal preferences, and pay for specific costs up front. Click here to find out more about pre-planning your own funeral.
Back to Knowledge Center
Find and compare funeral and
cremation providers.
Use zip code for more precise search results