How to Plan a Green Funeral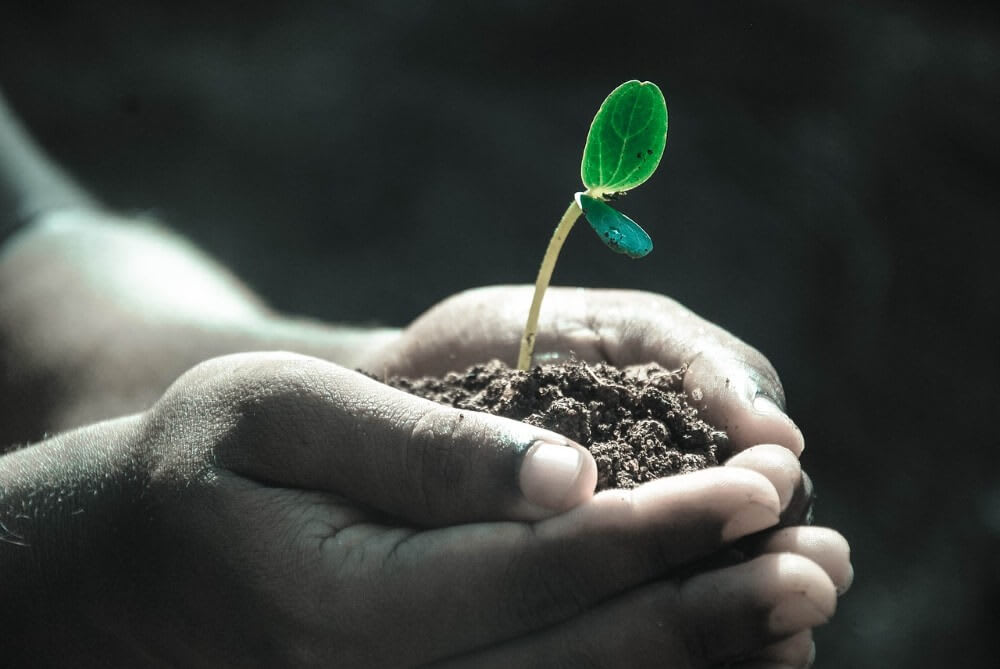 What You Need to Know When Planning a Green Funeral
For the first time, more Americans are choosing cremation over traditional burial, reflecting changing cultural norms, and financial and environmental considerations. This focus has laid the groundwork for the latest trend in funeral arrangements – green burials, which are aimed at reducing the environmental impact of burying the deceased. Here are some tips on how to plan a green funeral.
For those planning a green burial, the primary focus is on caring for the deceased using natural materials. Therefore, it is important to eliminate the use of embalming fluid and man-made materials.






Select an Alternative to Formaldehyde-Based Embalming

One of the major areas of concern in a natural burial is eliminating the use of embalming fluid, which is formaldehyde-based, and used by funeral directors to preserve the deceased's remains for public viewing. While formaldehyde is a naturally occurring chemical, many people are concerned about its long-term effects as the EPA recognizes it as a carcinogen.
Recognizing consumer concerns, many funeral directors have switched to formaldehyde-free, biodegradable embalming fluids. Other options include using refrigeration and dry ice, which also can slow the decay the process. It is important to discuss these options with the funeral home when making funeral arrangements, understanding what is available and whether the funeral home requires embalming if you are planning to have a viewing.
Use Bio-Degradable Materials
Green burial cemeteries and memorial woodlands require using natural, biodegradable burial products and prohibit outer steel containers or vaults and ornate marble headstones. Stones, plants and GPS coordinates are used to identify and mark a gravesite, and biodegradable coffins are used. But that doesn't mean being buried in a plain brown, recycled cardboard casket.
Cardboard coffins come in a wide variety of colors and can be designed to suit the individual style of your loved one. In addition to cardboard, coffins and urns are available in a wide range of other sustainable materials such as pine and popular wood as well as bamboo. Other materials being used include wicker, wool and seagrass.
Some may prefer to forgo a coffin and opt for a burial shroud. Bio-degradable shrouds come in silk, linen and cotton and can also be designed to meet a family's needs. There are even custom shrouds available for full body sea burial.
Consider Sustainable Urns and Water Cremation
There also are a growing number of biodegradable urn options available for the increasing number of people choosing cremation for their loved ones. Typically, they are made of natural woods and fibers.
Many people consider cremation by fire as an environmentally-friendly alternative to interring the deceased. However, a new process has emerged that many consider a greener alternative to traditional cremation. The process known as alkaline hydrolysis or water cremation involves using water and an alkali solution to dispose of human remains. Read more about alkaline hydrolysis.
Find a Funeral Home Specializing in Green Funeral Homes and a Green Cemetery
When contemplating a green funeral service for you or a loved one, it is important to understand all the possibilities available. It is important to find a funeral home that specializes in green funerals and is focused on environmentally friendly practices and work with green cemeteries. Using Funeralocity, you can find funeral homes specializing in green funerals. Your funeral director should be able to direct you to a green cemetery or cemetery that has opened a natural burial ground in the cemetery.
Back to Knowledge Center
Find and compare funeral and
cremation providers.
Use zip code for more precise search results