How To Plan a Funeral in Atlanta, GA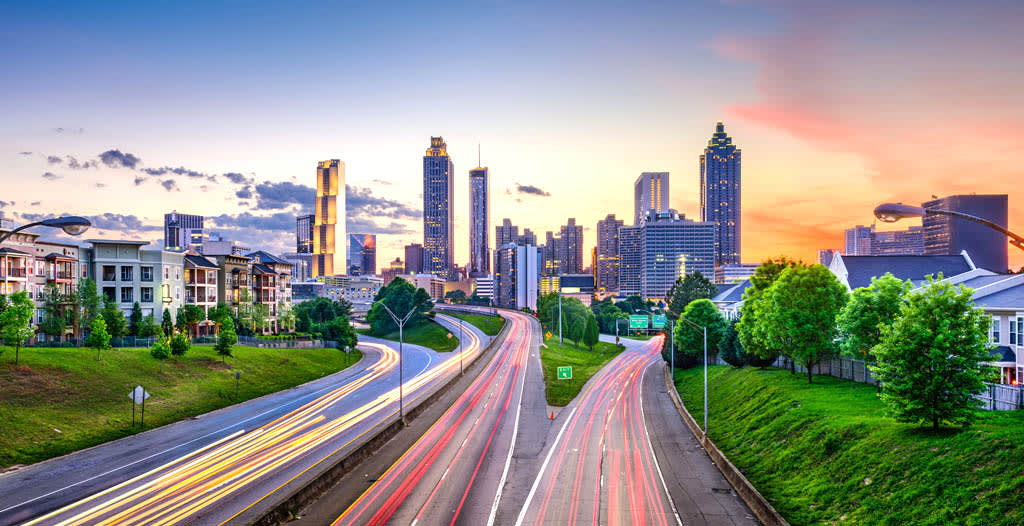 If you live in Atlanta, GA and getting your affairs in order is at the top of your priority list, planning your funeral in advance is a great way to jumpstart the process. Pre-planning a funeral means you get to arrange your last rites according to your personal preferences and include the elements that are important to you. Not only does this provide essential peace of mind, it's also a thoughtful gift to leave behind for a grieving family.
Making funeral arrangements in advance is more often than not a simple process, so we've prepared a comprehensive checklist to help you plan a funeral in Atlanta. There are a variety of decisions that need to be made, but you get to choose exactly what you want. Stay organized, document your choices, and take your time completing each step in the process.






This guide is also a great tool for families planning a funeral after the death of a loved one, especially when time is of the essence.
Planning a Funeral in Atlanta
The first question to ask when planning a funeral is: burial or cremation?
If you cremation is chosen, a funeral service can still be held before or after the cremation process. Just as with traditional funerals, many families hold a cremation ceremony to honor loved ones who are cremated. In some ceremonies, the urn containing cremated remains is displayed during the service so people can pay their final respects to the deceased while supporting the family at the same time.
Once the burial or cremation decision is made, the main funeral planning process can begin. Here's everything you need to know about planning a funeral in Atlanta, GA:
First Choices for Funerary Options
Decide which type of funeral service or cremation ceremony to arrange – traditional funeral, military ceremony, celebration of life, etc.
Choose a location for the funeral/cremation service – funeral home, church, private home, event space, etc. Search Atlanta funeral homes online via the Funeralocity.com web database to find the right venue for the funeral.
Schedule a meeting with a funeral director or cremation provider to initiate the planning process.
Funeral Logistics
The funeral director will make the necessary arrangements to transport the body from the place of death to the funeral home and burial location. The funeral home is also responsible for filling out the death certificate and other required paperwork.
Set a date and time for viewing/visitation and the funeral service.
Decide whether the viewing service will be open or closed casket.
Choose a casket or urn. Most funeral homes offer a wide variety. You can also browse caskets at The Casket Store in Macon, or the Atlanta Casket Store in Decatur.
Select clothing and jewelry for the deceased and deliver these items to the funeral home.
Choose a recent photo of your loved one as a reference for the funeral professional who will prepare the body for viewing.
Write the obituary and prepare the funeral announcement. Obituaries can be published in the Atlanta Journal-Constitution obituary listings or placed on a funeral home website.
Funeral Service Arrangements
Choose a pastor or funeral celebrant to lead the service.
Make a list of people to invite to the funeral service.
Write the funeral order of service and the eulogy.
Choose ushers and pallbearers for the funeral service. Contact them to inform them about their responsibilities.
Select special readings for the funeral (e.g., spiritual passages, prayers, poems, etc.)
Assign people to deliver the eulogy and/or give individual tributes or special remarks.
Decide which religious, cultural, or family traditions to feature during the funeral service.
Choose hymns or songs for the funeral service and book singers in advance. Feel free to choose from a list of funeral musicians in Atlanta, Georgia.
Decide on casket wreaths, flower arrangements, and other floral items for the funeral venue. These Atlanta funeral florists can provide great ideas:

Carithers Flowers – an award-winning family owned florist serving Atlanta, Alpharetta-Roswell, Duluth-Johns Creek, and Marietta.
Peachtree Petals – a premier florist located in downtown Atlanta with same-day delivery.
Gresham's Florist of Atlanta – Gresham's has been offering fresh flowers to Atlanta residents since 1913.

In lieu of flowers, donations can be made – in memory of the deceased – to organizations or charities of your choice.
Create a unique visual tribute using select video, lighting, and sound element. Projectors and sound system equipment can be rented from Meeting Tomorrow, an Atlanta audio visual business.
Buy a guest book for funeral guests to sign.
Design and print funeral programs, memorial cards, and other funeral materials.
Organize transportation for immediate family members to the funeral venue using Atlanta-based transportation services:

Action Limousines – online reservations for professional funeral transportation.
Cloud Limousine – a luxury fleet of limos and town cars for airport pickups and group travel

Assist with lodging arrangements for family and friends traveling in from out of town. Atlanta, Georgia is the ninth-largest metropolitan area in the nation so there are numerous options for accommodating guests including hotels and vacation rentals.
Burial Arrangements
Choose the final resting place for the deceased. If you haven't pre-purchased a grave, check with your funeral /cemetery provider regarding plot availability. You can browse a list of Atlanta cemeteries here, or visit some of Atlanta's most famous graveyards:

Oakland Cemetery – Oakland Cemetery is listed on the National Register of Historic sites but is still active today. Check with the cemetery sexton on available plots for sale.
Westview Cemetery – Westview Cemetery opened in 1884 and is one the largest nonprofit cemeteries in the US. They offer a variety of in-ground and above-ground burial spaces, as well as burial pre-planning services.

For a private home burial, obtain the required burial permits and licenses in advance.
Plan the graveside ceremony – Your funeral director can assist with the interment logistics and also make arrangements for a military service if applicable.
Schedule a date and time for the graveside service – Decide who to invite and arrange transportation as necessary.
Plan the repast/post-funeral reception – Choose a venue close to the burial location if possible and schedule catering if desired.
Choose a headstone or grave marker – Browse the monument design displays at the Atlanta Monument Company or the Atlanta Memorial Depot. Or create your own design and add a personalized inscription/epitaph using the services of The Engraving House in Lithonia, GA.
After the Funeral

There are additional responsibilities after the funeral, such as finalizing your loved one's financial/tax accounts and managing their digital legacy. If the deceased had a will or a living trust, follow up with their executor to determine what needs to be done regarding the estate (and how to claim inheritance, if applicable).
As you grieve, be sure to take time for self-care. Losing a loved one is a traumatic experience, and because we all mourn in our own way, there's no need to rush the grieving process. Seek comfort and support from family members or close friends – you don't have to be alone as you cope with the loss of a loved one.
Paying Funeral Costs
Paying final funeral and burial costs is a significant part of the funeral planning process. As you select preferred funerary products and services, make sure you understand the total expenses associated with your choices. When you know what's included in the average funeral and burial costs, you can research final expense insurance policies or pre-need plans to help pay off the respective charges.
Talk to your Atlanta, GA funeral director about pre-need plans that "lock-in" today's prices for guaranteed funeral services. Otherwise, get helpful ideas on burial insurance options from the following providers:
Plan with Funeralocity
To get started on the funeral planning or pre-planning process, download and print our handy Planning a Funeral in Atlanta, GA Checklist.
Back to Knowledge Center
Find and compare funeral and
cremation providers.
Use zip code for more precise search results