How to Include Portraits in the Funeral or Memorial Service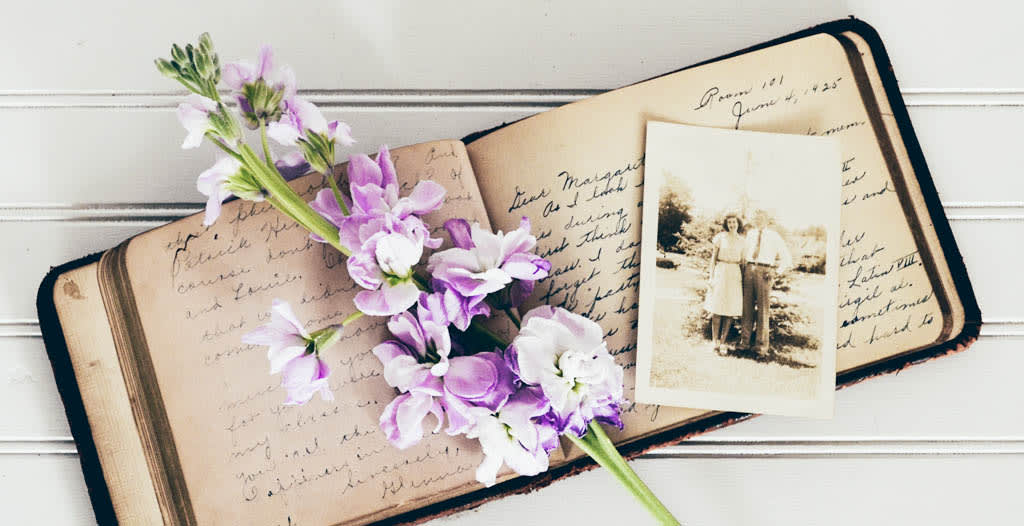 We've all heard the expression "a picture is worth more than a thousand words," and during a funeral or memorial service, a photograph is a special way of conveying emotions and sentiments that cannot be described with words alone.
An image of your loved one can be displayed near or on the casket at the viewing and funeral service, as well as the graveside ceremony. Pictures are easy to customize, and many families print images on funeral programs, memorial keepsakes, clothing, etc. There are also numerous resources for creating unique photo and video memorial collages.






Here are some ideas on how to incorporate these visual elements into a funeral or memorial service.
Choose the Main Portrait
Finding the right picture is important. The portrait can be black and white or in color, but whichever you choose should be a high resolution image (avoid blurry photos at all costs). Be sure to select an individual image of your loved one – rather than a group shot – to keep the focus on person being remembered.
Ask family members and friends to contribute candid photos of the deceased so you can select an image that represents their natural personality. You may find the perfect picture from photos stored online or on someone's phone.
Don't forget to choose a frame for the funeral portrait. You can check out frame options online or shop local vendors to select the perfect complementary frame.
Painted Portraits

For something a little more unique, you could find a local artist and commission a painted portrait of your loved one. Many artists are able to use photographs to create original paintings that almost look real. In addition, a painted portrait is a unique visual memorial that lives on after the funeral and can be passed down from one generation to the next.
Create a Collage
A funeral photo collage is a creative way of showing sentimental life moments in a single instant. By collecting a wide variety of images of the deceased throughout their lifetime, you can showcase their personality and place them together in a collage to create a complete visual picture to share at the funeral.
You can pin printed pictures on a board, use online resources to create a collage masterpiece, or find inspiration from funeral collage ideas on Pinterest.
Create a Video Slideshow

Thanks to modern technology, creating a funeral video slideshow is no longer a complicated exercise. There are numerous resources online for slideshow presentations and video compilations – here are some excellent options:
Powerpoint is the most popular slide presentation program, and is part of Microsoft Office tools.
Prezi is an engaging presentation software with easy-to-use templates.
iMovie is an Apple video editing software app that turns videos on your phone into Hollywood-style movies.
Before you get started on creating a video slideshow, check with the funeral director or the memorial venue staff to make sure they have the right equipment and space for the presentation. Next, select a variety of photos and videos for the slideshow, and consider asking family members and friends to assist you, to bring everyone together to creatively honor the deceased. Asking others for their input can help you cope with your loss, and it gives people an opportunity to make a lasting contribution to your loved one's memory.
Adding music to the video presentation adds a nice personal touch. Choose a variety of songs which represent your loved one's musical tastes, or stream a playlist of funeral songs. Make sure you listen to the songs in their entirety beforehand, so as to censor any lyrics that might offend funeral guests.
It's All in the Details
Including portraits, photo collages, and video slideshows is a creative way to incorporate memorable visual elements in a funeral or memorial service. If you are arranging a funeral for a loved one – or pre-planning your own funeral service – discover more about how to write a funeral order of service with our comprehensive guide.
Back to Knowledge Center
Find and compare funeral and
cremation providers.
Use zip code for more precise search results