How to Discuss Your Funeral Plans With Family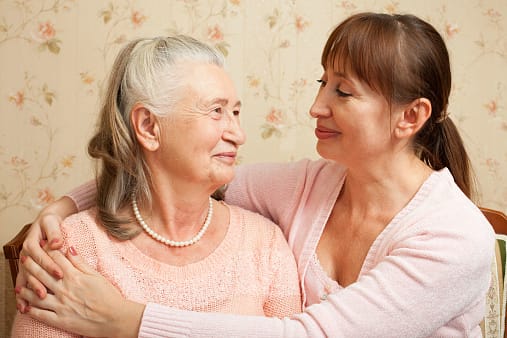 Even though death and dying are inevitable facts of life, those topics are often considered taboo in American society, and people avoid talking about the subject. However, open and honest conversations about the end-of-life process are starting to become more common, and many families are asking important questions about how to prepare themselves for the passing of a loved one. It's a difficult conversation, but talking about it early, before it becomes a necessity, can help both you and your family in the long run. As you prepare to talk to your children about your funeral plans, here are a few tips to keep in mind.
Write Down Your Funeral Plans in Advance
Make sure to write down all your ideas regarding your final arrangements before talking to your children. Include as many details as you can, and think carefully about how you are going to pay for the funeral. If you are not sure how to get started on your funeral plan, talk to your local funeral director to see what planning and financing options they offer. Likely, you won't get to discuss all your end-of-life preferences during the first conversation with family members, so be patient and give your adult children time to cope with the idea of losing a parent. There will always be the opportunity to schedule a time for additional dialogue.






Be Open and Honest With Your Plans
Talking about the death of a parent can be a traumatic experience for a child, no matter how old they are. When you initiate "the talk" with your adult children, strive for absolute honesty during the conversation. Listen to their concerns, don't be judgmental, and answer their questions with as much clarity as possible. Prepare yourself, too, for a range of emotions that may surface, such as shock, fear, distress, denial, or anger. Your family members may not be able to communicate their feelings at first effectively, so try not to rush the process, and be kind and understanding.
Stand Firm With What You Want
No matter the outcome of the conversation, be strong in your objectives to plan your final arrangements. Your family might have other suggestions or preferences regarding your end-of-life plans, but remember to stay faithful to your original goals. Situations like these are why you should have your plan documented in some way. Make sure you store your final wishes in a safe place and share the location with your executor or a trusted family member.
How to Talk to Your Parents About Funeral Plans
Having a conversation with your adult children about pre-planning your funeral or making end-of-life arrangements should be high on your to-do list to save needless stress and anguish. But if you are on the other end of the spectrum and are a child wondering how to bring up making funeral arrangements with your parents, the same rules apply regarding being open and honest about how you feel. It is also equally important that children respect the desires of their parents in this planning phase, and understand that it is just as difficult of a conversation for them to have with you as it is for you to hear.
Planning a funeral service is never easy, but Funeralocity can help. We help you compare funeral homes to help make the estate planning process as easy as possible. Use our funeral comparison website to find a local funeral home that can fulfill your end-of-life wishes.
Back to Knowledge Center
Find and compare funeral and
cremation providers.
Use zip code for more precise search results