How to Choose the Perfect Headstone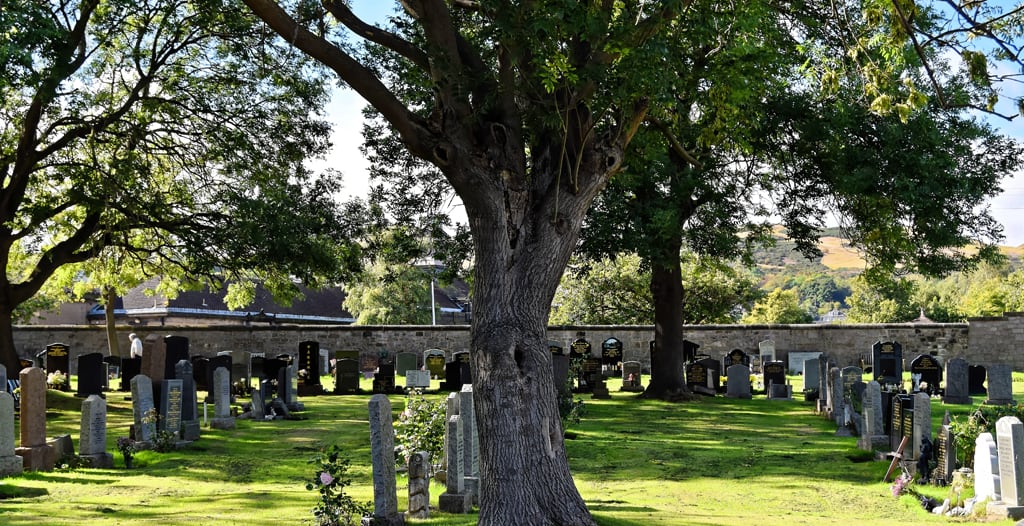 Choosing the perfect headstone isn't as easy as it sounds. Whether you're picking one out for yourself or for a loved one, there are several factors to consider when it comes to the design, installation, and maintenance of a headstone or grave marker.
The choice of a headstone is a key decision point in the funeral planning process. When making burial arrangements, a grave memorial that represents the personality of the deceased is important, but you should also consider selecting a marker that will stand the test of time.






Price also plays a significant role. Depending on the size and shape of the structure, the type of material used, and whether an inscription or accessories are included, the total cost of a headstone can range from $350 to $10,000. Here's what you need to know about choosing the perfect headstone for a grave.
Cemetery Rules and Regulations
Before you buy a headstone, take time to carefully read through all the cemetery's rules and regulations. Many cemeteries have specific restrictions regarding the type of headstones allowed on their grounds. For example, memorial parks typically insist on flat grave markers to maintain a uniform look. Some cemeteries only allow bronze or granite headstones for maintenance reasons.
Don't finalize a headstone purchase without understanding the cemetery's headstone rules or you may end up with an unusable grave marker.
Headstone Designs
Customization is expected when choosing a headstone design, and there are numerous options that can be tailored according to your personal preferences. Headstones come in a wide variety of shapes and sizes. If you're not sure what type of grave marker to choose, take a walk through the cemeteries and gravesites in your area to get a better idea of the various styles.
You can also take pictures of your favorite tombstones to show a monument builder or to help you search online for the right design.
Flat Markers
As the name implies, a flat marker (lawn-level) is laid flat on the ground. Flat markers are usually square or rectangular in shape and are made out of bronze or granite.
Bevel Markers
A bevel marker is similar to a flat marker in that it lays flush to the ground. However, bevel markers are slanted so that the back edge is higher than the front. Also known as pillow markers, bevel headstones have an upright appearance.
Slant Markers
Slant markers have a sloping face, but they are designed to stand upright and are usually installed on a granite or concrete base.
Upright Headstones
An upright headstone is a common traditional design consisting of an upright tablet structure supported by a wide base. Upright headstones can come in any shape, size, or design as long as they meet cemetery regulations.
Ledger Marker
A ledger marker is a slab of stone covering the entire grave. Ledger markers can be up to eight inches thick and may cover more than one grave.
Headstone Materials
Common headstone materials include granite, bronze, marble, and slate. Granite and bronze are usually the top-chosen materials because of their durability and ease of maintenance. Granite is especially popular because it is organic and comes in a wide variety of colors including red, green, and blue, but granite's grade determines the strength and endurance of the stone.
Marble is an attractive choice for headstones with its naturally unique stone patterns and beautiful white or gray coloring. (The military headstones at the famous Arlington National Cemetery are made out of white marble.) However, marble is a soft stone that deteriorates over time due to erosion from wind and rain. Therefore, marble headstones need regular maintenance.
Slate features a smooth exterior and is easy to carve, but it is porous and not very durable.
Inscriptions
Headstone inscriptions usually include the deceased's name, date of birth, and the date of death. These are often personalized as a tribute to the deceased person (some epitaphs include poems, scripture verses, or even direct quotes). Engraved symbols and pictures can also be etched on a headstone by hand or with a laser.
When adding gravestone symbolism, portraiture, or headstone wording, remember how much space is available on the marker so the entire design fits properly. Most engravers charge by the letter, so a long epitaph might not fit your budget.
Here are a few ideas for headstone quotes:
Loving Mother and Father
Beloved Wife, Mother, Son, Grandfather, etc.
Precious Angel
Rest in Peace
Forever in Our Hearts
In Loving Memory
Always Loved, Never Forgotten, Forever Missed
Accessories

There are various accessories you can add to a headstone or grave marker to add a personal touch. Headstone accessories include can flower vases, flag holders, wreath holders, picture frames, and even solar-powered lights. Customized statues can also be added to a monument to reflect the deceased's religious or spiritual beliefs.
Other Details to Consider
To avoid expensive adjustments, always ask to see proofs before signing off on the final headstone design. In addition, explore all available options when shopping for a grave memorial. Get referrals from trusted family members or friends when selecting a headstone company, and ask for a warranty with purchase (most reputable monument businesses will offer some type of guarantee).
If you're comparing headstone companies online, read through all the reviews and check to see if the business is certified. A good place to start is researching professional memorial builders online.
Time is also a big factor. Depending on the overall size and design of your headstone, it can take up to six months to complete construction and engraving.
Stick to Your Budget
Choosing a headstone or gravemarker for a loved one is a major financial and emotional investment. Stick to your budget by keeping it simple. You can also save money on a headstone by first checking to see if the deceased person set aside funds for a grave marker in their pre-need plan or final expense insurance policy.
Back to Knowledge Center
Find and compare funeral and
cremation providers.
Use zip code for more precise search results