Choose Between a Funeral, Graveside, and/or Memorial Service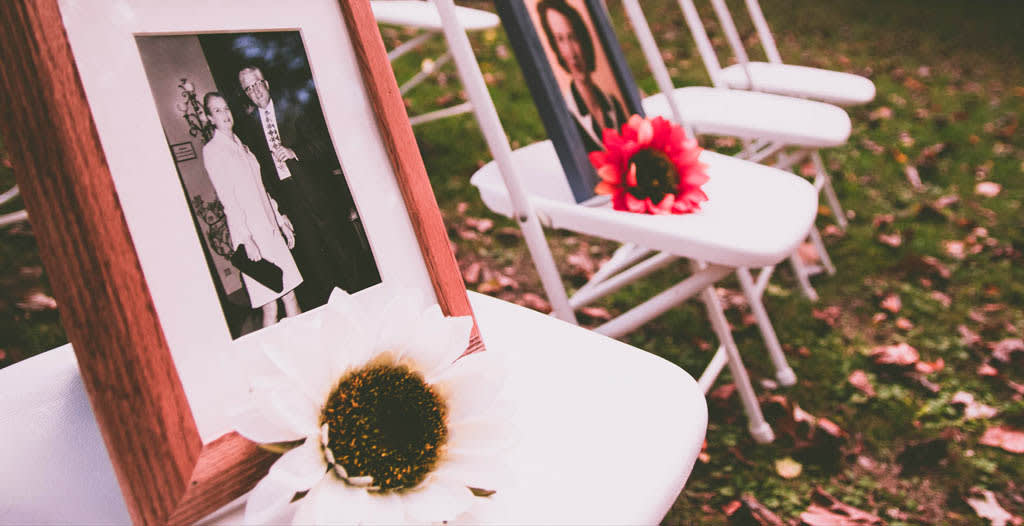 Funerals are a significant milestone in anyone's life, and a funeral service is just one of the many available options for paying last respects to a loved one. Funeral homes and cremation providers offer multiple end-of-life ceremonies (such as graveside and memorial services), which are flexible and economical alternatives to a traditional funeral.






What Does a Funeral Service Entail?
A funeral service is a formal ceremony that is held soon after a death. Family members and others in the community gather together to say a final goodbye. The body is present during a funeral service, and the casket may be open or closed, depending on the family's wishes.
A traditional funeral service is usually held in a funeral home or place of worship. Familiar funeral elements are often present (e.g. pallbearers, delivery of the eulogy, special readings, songs, prayers). Some funerals also feature audio-visual components such as a video montage or photo slideshow. All of these elements help funeral guests honor the deceased and express their sympathies to the family.
Traditional funeral services may include religious and/or cultural customs, depending on the beliefs of the deceased person and/or family preferences. If there are specific traditions you want included at your own funeral service, it's better to pre-plan your funeral and make these arrangements in advance.
Funerals bring people together to remember and celebrate the life of a loved one, as well as support the grieving family. The opportunity to say a final goodbye at a funeral service helps many people cope with their grief, and encourages the family and community to mourn together.
Things to Know about Planning a Funeral Service

Planning a funeral can be stressful. For many people, making funeral arrangements in a short timeframe – while also dealing with a tragic loss – is often overwhelming. If the deceased person pre-planned their funeral, this lifts much of the burden off the family during such a difficult time. Knowing a loved one's funeral preferences in advance is a special gift, and saves them from making tough decisions while coping with loss.
Funerals are also expensive, and paying all of the funeral costs at once is not an easy task for most people.
Pre-need plans or final expense insurance can help defray funeral costs if purchased in advance, but if you're unable to cover the funeral and burial expenses, consider using a funeral crowdfunding site to raise funds online.
What Is a Graveside Service?
A graveside service is a formal ceremony that takes place when the body is ready for burial. This could be a cemetery or private burial ground where the casket is buried in either a grave or above-ground mausoleum.
If the deceased was cremated, the urn is placed in a cremation niche, cremation bench, or mausoleum. Cremated ashes can also be buried in a family plot or scattered in a cemetery scatter garden.
A graveside service usually takes place immediately after the funeral service, although it can be a stand-alone event. It may be an intimate ceremony only for family and close friends, open to all guests who attended the funeral service, or an event for the community.
Graveside ceremonies don't usually feature many speeches or tributes. One or two individuals may say a few words and prayers, and the family typically lays a special wreath or memento on the casket. The casket/cremation urn isn't always interred during the graveside ceremony – this final phase of the graveside ceremony might take place after the funeral attendees leave.
The family may hold a repast/reception after the graveside service to commune with guests who want to express sympathy, share memories of the deceased, and comfort grieving family members. A reception adds additional costs, but some of this can be offset by not holding a funeral service beforehand.
What Does a Memorial Service Entail?

A memorial service is similar to a funeral service except that the body is not present during the ceremony. A memorial service can be held weeks or months after the death, providing adequate time for the family to plan the event and accommodate varying schedules for guests travelling from distant locations.
Holding a memorial service allows families to choose between direct burial or direct cremation for their loved one. Both options are affordable and practical since there's no need for the body to be present at the memorial ceremony.
A direct burial doesn't involve embalming and the deceased is buried shortly after death without a formal funeral service. A simple wooden casket is often used for burial, which helps to cut down on total funeral expenses.
Direct cremation occurs directly after death. Embalming is unnecessary with a direct cremation, and there is no official service beforehand. However, some cremation providers allow the family to be present at the cremation witness ceremony.
A witness ceremony can be comforting for family members, especially those who want to be there until the end to say a final goodbye. Witnessing a cremation often provides closure, and helps to alleviate doubt for families who want to be assured they are receiving the cremated ashes of their loved one after the process is complete.
What's Expected if You Attend?
Are you planning to attend a funeral, graveside, or memorial service and don't know what to expect? Our comprehensive funeral etiquette guide answers your funeral guest FAQ's.
Back to Knowledge Center
Find and compare funeral and
cremation providers.
Use zip code for more precise search results