What You Need to Know about Cremation Urns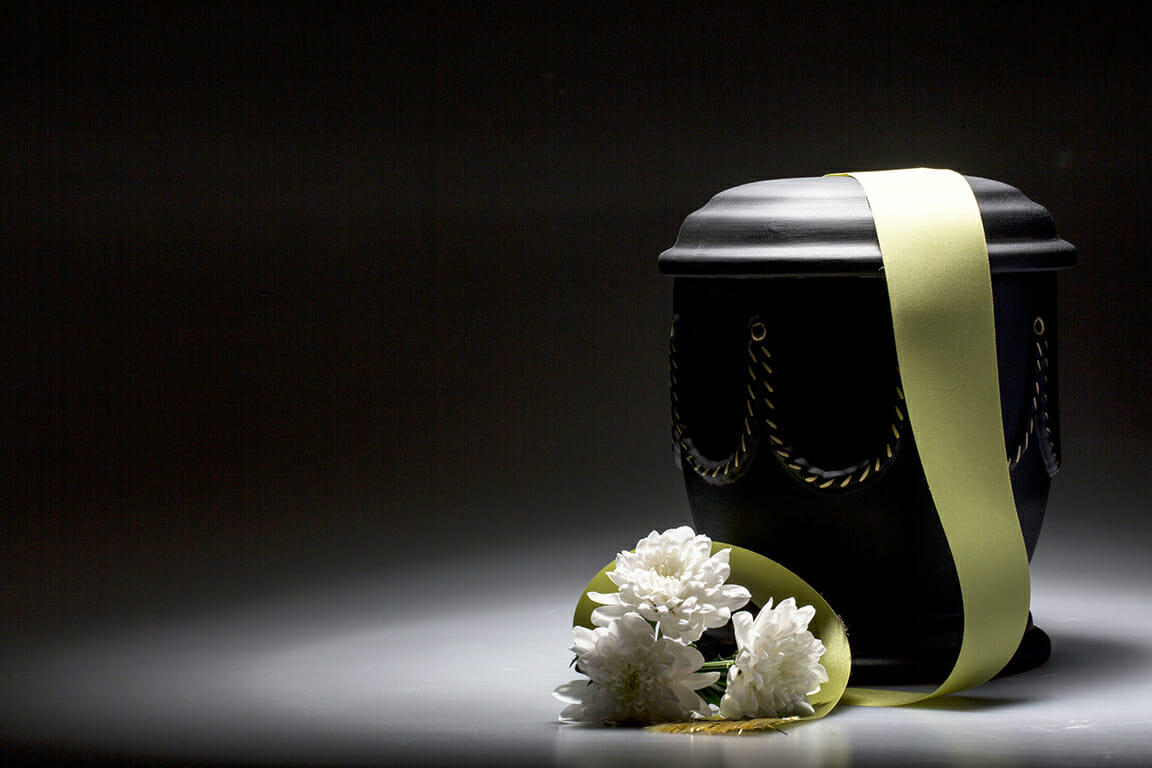 As cremation rates continue to rise in the US, choosing the right cremation urn is more important than ever. A cremation urn is a storage container for cremated remains (which are also called cremated ashes). Just like all containers, cremation urns come in a wide variety of shapes, sizes, colors, designs, and materials such as wood, stone, glass, porcelain, and metal.
If you are wondering what type of urn to get for your loved one's remains, here's what you need to know about cremation urns:






Get the Right Size Cremation Urn
Cremated ashes are surprisingly heavy. The cremated remains of adults can weigh between 3-10 pounds, and the total weight is more a factor of a person's bone structure and density rather than their actual weight at the time of death. Most urn producers provide size and dimension charts to help you select the optimal size urn for your needs.
What's the Purpose?
The choice of cremation urn also depends on what you plan to do with your beloved's remains. Are you planning to display the cremated ashes in an urn at home? Or are you going to scatter them in a place that was meaningful to the deceased? Your decision on a final resting place plays a significant role in the selection of a cremation urn:
• Display at home – if you prefer to keep your loved one's ashes in the home you should get a display urn. With so many materials and styles to choose from, cremation display urns are easy to customize so it shouldn't be too difficult to find an urn that matches your interior design tastes. Cremation urns can also be designed to resemble pieces of art or symbols that represent the deceased's personality, e.g., motorcycle urns, holiday ornament urns, golf ball urns, etc. Pick a display urn that isn't fragile and place it in a low-traffic area in the home, or create a special memorial space for the cremation urn. Pick a display urn that isn't fragile and place it in a low-traffic area in the home, or create a special memorial space for the cremation urn. Oaktree Memorials has a one-of-a-kind collection of urns designed to fit within your home.
• Scattering Ashes – lightweight cremation urns are best for scattering ashes because they are easy to carry and hold. Keep in mind that if you are traveling by air to the scattering location, some airlines don't allow cremated remains in checked luggage. Per airport security requirements, the cremated ashes will have to pass through the X-ray machine. Wooden or plastic urns are recommended for these situations.
• Burial – cremation urns can be buried in a grave or above-ground in a columbarium niche. Most cemetery plots can hold more than one urn, and urn vaults are usually required for burial (an urn vault reinforces the urn to prevent the grave from sinking over time). If you decide to enter your loved one's remains in a niche, be sure to get the columbarium dimensions before you purchase the urn to ensure a perfect fit.
• Keepsakes – small amounts of cremated ashes can be stored in keepsake urns, e.g. cremation jewelry urns fashioned into rings, pendants, and bracelets, etc. Keepsake urns can also be designed as glass paperweights, candles, or even teddy bears.
• Biodegradable – biodegradable cremation urns are eco-friendly vessels made out of natural and organic materials such as leaves, bamboo, and recycled paper. Biodegradable urns are not meant to last forever and are popular options for burial at sea. Some "living" urns are even designed to be planted to grow into trees, plants, or flowers.
All Budgets Welcome
Although sifting through the numerous options for cremation urns can be overwhelming, the wide selection ensures you will find an urn that fits your budget. There are beautiful urns at affordable prices, keepsake urns for small amounts of cremated ashes.
In addition, your local funeral home offers a variety of cremation urns that you can choose at your convenience when making cremation arrangements. Your funeral director is a great resource and can help you decide which cremation urn will work best for your family.
To find funeral homes in your area, go to Funeralocity.com
Back to Knowledge Center
Find and compare funeral and
cremation providers.
Use zip code for more precise search results